Mission Accomplished
Beauty blogger Monica Stevens graduates from the Aveda Institute New York
Since last fall, LivingAveda.com has been following Aveda Ambassador and beauty blogger Monica Stevens (Moknowshair.com) in her adventures as a cosmetology student at the Aveda Institute New York. Monica spent 10 years working in a corporate role in Kansas City, Missouri, before she decided to change paths and pursue her dream of becoming a hair stylist. Noticing her drive and passion for hair, we partnered with Monica and enrolled her in school.
This month, Monica graduated and we couldn't be more thrilled! Here, she shares with us thoughts on her experience and her next steps.
Living Aveda: Now that you are officially a graduate of the Aveda Institute New York, how do you feel?
Monica Stevens: I feel very accomplished; it's an amazing feeling! I'm finally going to pursue a career that I have always wanted, but could not fit into the path I was already on. While I value every experience I had in corporate America, there's nothing like having the opportunity to do something you're truly passionate about and excited to do.
LA: Do you feel like this was the right path for you?
MS: Absolutely! I love Aveda and everything the brand stands for. The care taken in the products and rituals makes the experience more enriching for my clients and for me.
LA: What was the most exciting thing you learned this past year?
MS: I had a great time learning Aveda's hair color system; it is unlike anything I have ever used for hair color. It is complicated and beautiful all at the same time.
LA: Now that you're armed with these tools and a new skill set, what are your plans?
MS: I'll continue to share my passion for hair and beauty with my followers of Moknowshair.com, while also building my own clientele. My direction will be all about healthy hair care and impeccable style. There's so much ahead of me to accomplish still, that I can now to do thanks to receiving this education. I will be eternally grateful for the experience afforded to me by Aveda. There's nothing more humbling and wonderful than when people see something great in you and want to help you reach your goals.
LA: What's your advice to others who want to make a change and follow their dreams?
MS: All things are possible when you follow your heart and do things with good intentions. While proper planning is definitely important for any major transition, having a true desire to meet and exceed your goals will propel you through when you can't see the light at the end of the tunnel. You only get one shot at life; never be afraid to step out, have faith and fly!
After much hard work, Monica is now officially an Aveda Artist. If you're feeling inspired by Monica, then please share her story on Facebook using the hashtags #LivingAveda and #AvedaArtist.
Thinking about enrolling at the Aveda Institute? Learn more here at Aveda.edu. Also, be sure to check out a few of Monica's Aveda essentials:
Check out the beginning of Monica's journey here: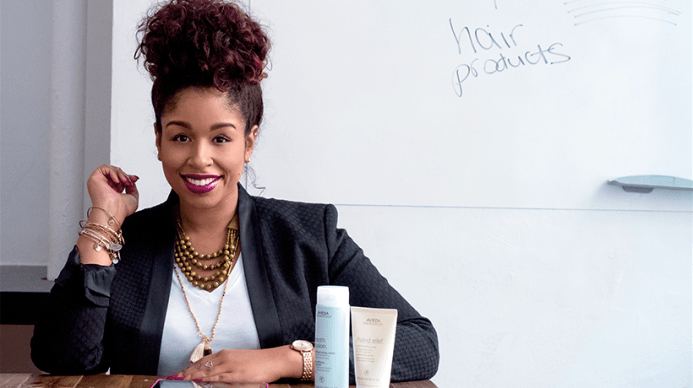 Following a Dream Part II
Catching up with beauty blogger Monica Stevens halfway through her journey at the Aveda Institute New York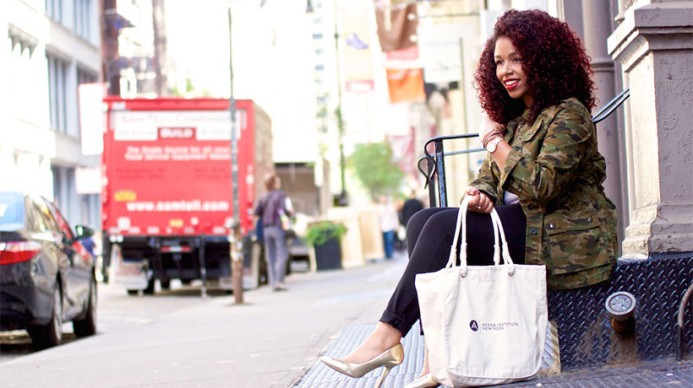 Following A Dream
Beauty blogger Monica Stevens enrolls in the newly remodeled Aveda Institute NYC