The Brand That Changed Everything: How Aveda Began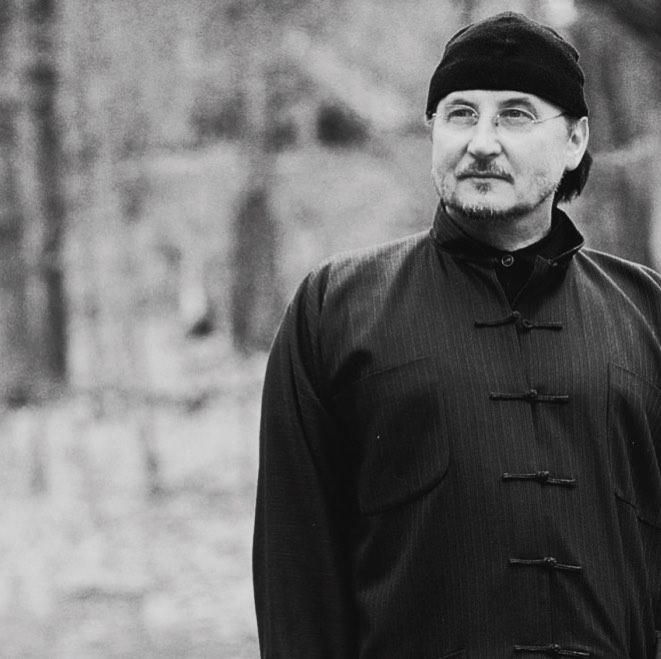 Most people who know Aveda know it is a beauty industry pioneer in environmental sustainability, organic and natural ingredients, and socially responsible practices. What they may not know is the extraordinary vision and humble beginnings behind it.  
Aveda's origin story begins with one figure: Horst Rechelbacher. A hair stylist, salon owner, artist, inventor and businessman, Horst not only led by example in creating a corporate culture with an environmental and social conscience, but was also a mentor who guided many people to grow professionally and personally.
The idea of "natural" beauty products did not originate with Horst. What he did, through Aveda, was make it fashion-forward, cool, and upmarket.
 

 

View this post on Instagram

 
"I am an artist. Making beautiful things is a great satisfaction for my spirit."
In 1941 Horst was born in Klagenfurt, Austria. His mother, an herbalist, taught him the potent power of botanics. His father, a shoemaker whom Horst called "a great artist," made custom orthopedic shoes for injured WWII veterans.
Horst later recalled that as a child, he was "terrible" in school and couldn't pay attention—but excelled in two areas, art and natural studies. He started his career as an apprentice in a local hair salon at age 14. By 17 he had proven himself so capable and ambitious that he began working as a celebrity hair stylist in Rome and then London. In his early 20s he moved to New York, where he first started entering hairstyling competitions.
His clients would say his main talent lay in not just making them look beautiful, but feel beautiful.
"I exhaled and inhaled hairdressing. I took it very serious and practiced a lot."
In 1965, Horst was visiting Minneapolis when he was injured in a car wreck. After a months-long recovery, he settled in that city and opened a hair salon chain there called Horst & Friends. He was just 24.
In the late 60s, when Horst began struggling with stress-related illnesses, his mother Maria helped restore his health with the use of herbal medicine. That, along with aromatherapy, yoga and meditation, reestablished his physical and mental balance.
 

 

View this post on Instagram

 
"It's learning, learning, learning and then you feel confident. Then you start loving yourself."
In 1970, with his childhood interest in botanical medicine rekindled, Horst began studying the ancient practice of Ayurvedic healing. He spent six months in India where he learned about the herbs, essences and plants used in Ayurveda.
In 1978 he started the Aveda brand. Inspired by his mother, who made her own tonics and tinctures from herbs, Horst mixed batches of his first products (Clove Shampoo and Cherry Almond Bark Conditioner) in his kitchen sink. The name "Aveda" came from Ayurveda. Before long, Aveda was using up to 1,500 species of plants in its products.
Aveda became known for its tantalizing aromas. Horst knew aromas made from flowers and plants could have positive effects on our minds, bodies and even the earth.
At the time, making beauty products from botanical ingredients and testing them on people (not animals) was seen as a fad. These unconventional methods were never expected to survive in an industry that heavily relied on ingredients created in a lab and tested on animals.
 

 

View this post on Instagram

 
"Being environmentalists is an absolute necessity."
In 1989, after the Exxon Valdez oil spill off the coast of Alaska, Horst made Aveda the first beauty brand to sign the Valdez CERES Principles, which pledged corporate environmental responsibility. This jump-started the brand to adopt increasingly green practices in its sourcing and manufacturing.
Over the years Aveda became a global leader in corporate environmental and fair-trade practices. These included recycling; using renewable energy and organic agriculture; and employing artisans in developing countries through equitable and sustainable trade relationships.
Guided by Horst's personal values, the Aveda brand began incorporating fundraising for environmental causes and cancer research into its business model.
Today, Aveda continues to honor Horst's mission and vision by setting higher and higher standards for eco-friendliness and conscious living. In January 2021, the company announced all its products were 100% vegan—a huge step in sustainability that was years in the making.
As far as Aveda's single guiding compass—as Horst himself said, it all starts with love.
"Love lights up the cells. It's the most powerful thing. When you do something out of pure love, you're automatically successful."