You Might Be Perfect For Beauty School If…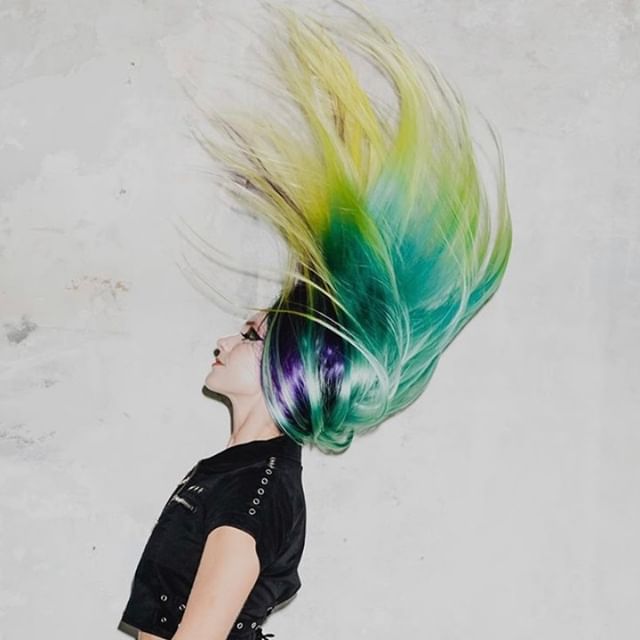 Once you get your cosmetology license, there are so many career paths you can take. While it's true that a ton of different personality types can thrive in the world of beauty—ALL cosmetology students need to have 10 essential character traits if they want to kill it in their field.
And they are …
1.  Creativity.
A beauty professional is, at their core, an artist. Great stylists can see a person and envision what cut, color, style or look would enhance their natural beauty, show their personality, and bring out their best. A stylist who can merge that natural creativity with the skills to execute their vision is one who will always be engaged in and enthusiastic about their work.
2.  Passion for Fashion.
The beauty industry is so energizing in part because it's always changing—there are always new trends, styles and techniques popping up. Having a natural interest and excitement about emerging fashion and style trends and influencers is key to staying current and relevant in your career.
3.  Customer Service Skills.
The most successful salon and spa owners say that keeping a guest happy is 20 percent technical (the service) and 80 percent their experience. That means wowing guests not only with a great service but also with attentiveness, friendliness, attention to detail, and willingness to do what it takes to make their day.
4.  Appearance & Grooming.
When your job is to make people look their best, you have to inspire their confidence by showing them YOUR best. That means committing every day to a clean, well-fitting and fashion-forward outfit; aspirational hair; healthy skin, and your makeup and nails on point.
5.  Can Take Criticism.
Everyone in beauty school … and we do mean EVERYONE … can make mistakes and get it wrong. As a beginner learning a craft, you have to learn to take critiques not as personal attacks, but as valuable information to use to sharpen your skills. The ability to persevere until you get it right will serve you well, not just in cosmetology school, but in life.
6.  Stamina and Dexterity.
Working in cosmetology can be grueling! You're on your feet for hours, working hard with your body as well as your mind. It takes a lot of practice to build up the hand strength and dexterity you'll need to master your craft. Yes, it's hard work, but the juice is worth the squeeze.
7.  Communication Skills & Empathy.
When a guest is unhappy with their service, it's because their service provider didn't understand them. A great beauty practitioner must be able to listen to and identify what a guest is saying (not just with their words, but with their body language); to communicate ideas in a way the guest can comprehend; and be in tune with the guest's mental and emotional needs. In other words, you have to learn to speak the guest's language. If you're working in a team environment, good communication skills are crucial.
8.  Color Perception.
Most jobs in cosmetology require a sensibility about which colors are compatible, how colors blend and interact together, and how to enhance different skin tones and natural coloring. Because light and shadow affect how the eye perceives color and shape, a command of fading and shading is important, too. 
9. Love For Your Craft.
You might looooove hair color and styles, makeup, or nail art—but do you looooove the act of cutting hair, mixing colors, applying makeup, or giving manicures? To succeed in these fields, the answer has to be yes. Learning doesn't end when you graduate cosmetology school. To thrive in your career, you always have to be eager and excited for continuing education in your craft for as long as you're working in your profession.
10.  Willingness To Learn Business Skills.
We know, we know—you're a right-brained creative type who feels awkward and unnatural in left-brained classes. But when learning business skills relevant to your job (like how to market yourself, sell products, or pre-book your guests) means a big jump in your income—you will learn them. Trust us.
If you think you would rock cosmetology school, you WILL rock cosmetology school. We know you probably have a few more questions that we are happy to answer, so click away …

Why should I choose Aveda Institutes over other beauty schools?
Where are the Aveda Institutes closest to me?
Hope to see you at orientation!