Unlimited Talent: Aveda Institutes Educator Competition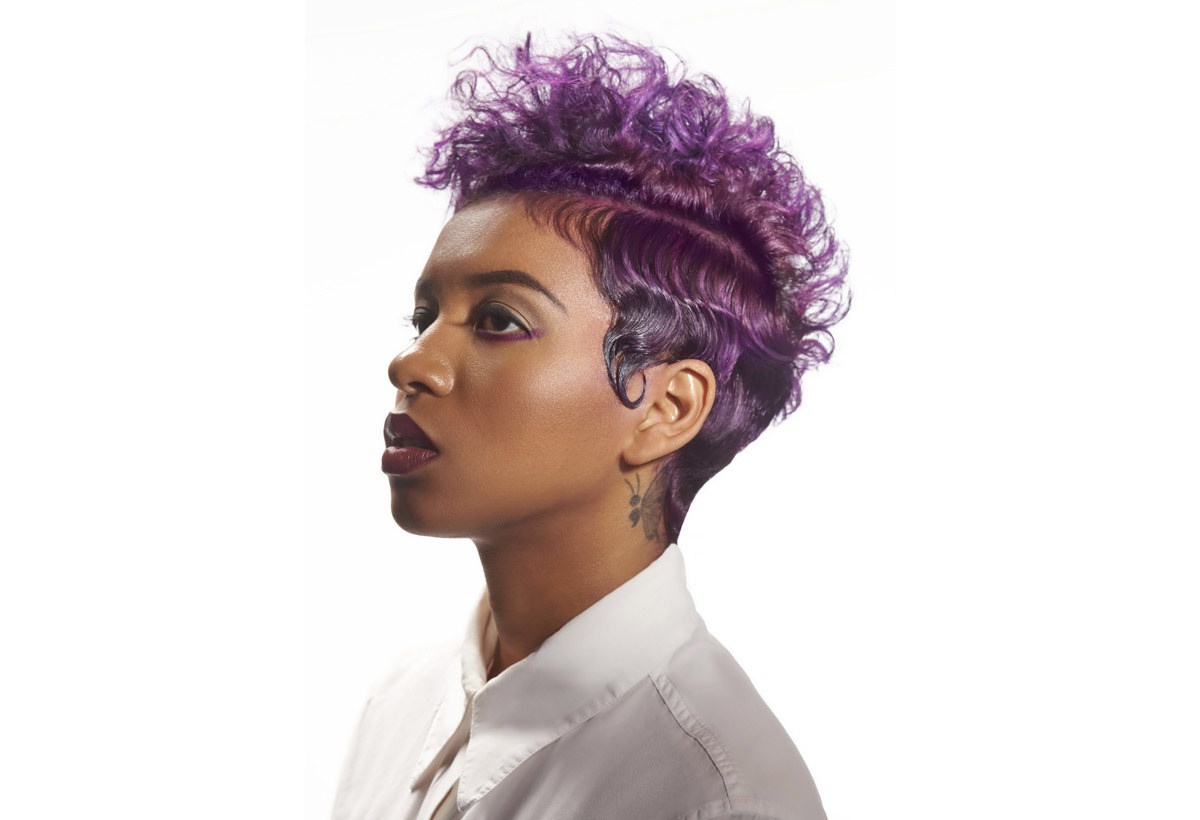 There's nothing like a competition to bring out your full potential—and our Aveda educators know it. Each summer, we host the annual Aveda Institutes Educator Competition to celebrate the Aveda Institute educators for their talent, passion, commitment to top-notch education, and dedication to being on the cutting edge of their craft.
This year, we sat down with two members of the winning team at the Aveda Arts & Sciences in Baton Rouge—Sarah Evans and Crystal Armwood—to chat about their competition experience, what it means to be an Aveda Artist, and the lessons they learned along the way.
What are the guidelines for the annual Educator Competition?
Sarah: This year, teams had to consist of three educators—each with a specific focus including haircut and style, hair color and makeup. The teams then had to secure a model and create a cohesive look. Submissions included before-and-after photos and essay questions. The work had to be mission-aligned and Aveda-exclusive—including hair color, makeup and styling products.
How did you get involved with the annual Educator Competition? Who nominated you?
Sarah: We wanted to inspire our students—they are our main focus. It was also incredible to have an outlet to showcase our creativity and craft.
What inspired your competition entry?
Crystal: We wanted to do something fun and different. Our model had long wavy hair—and we wanted to take it to the next level. When the cut and color came together, we were inspired by Prince's "Purple Rain."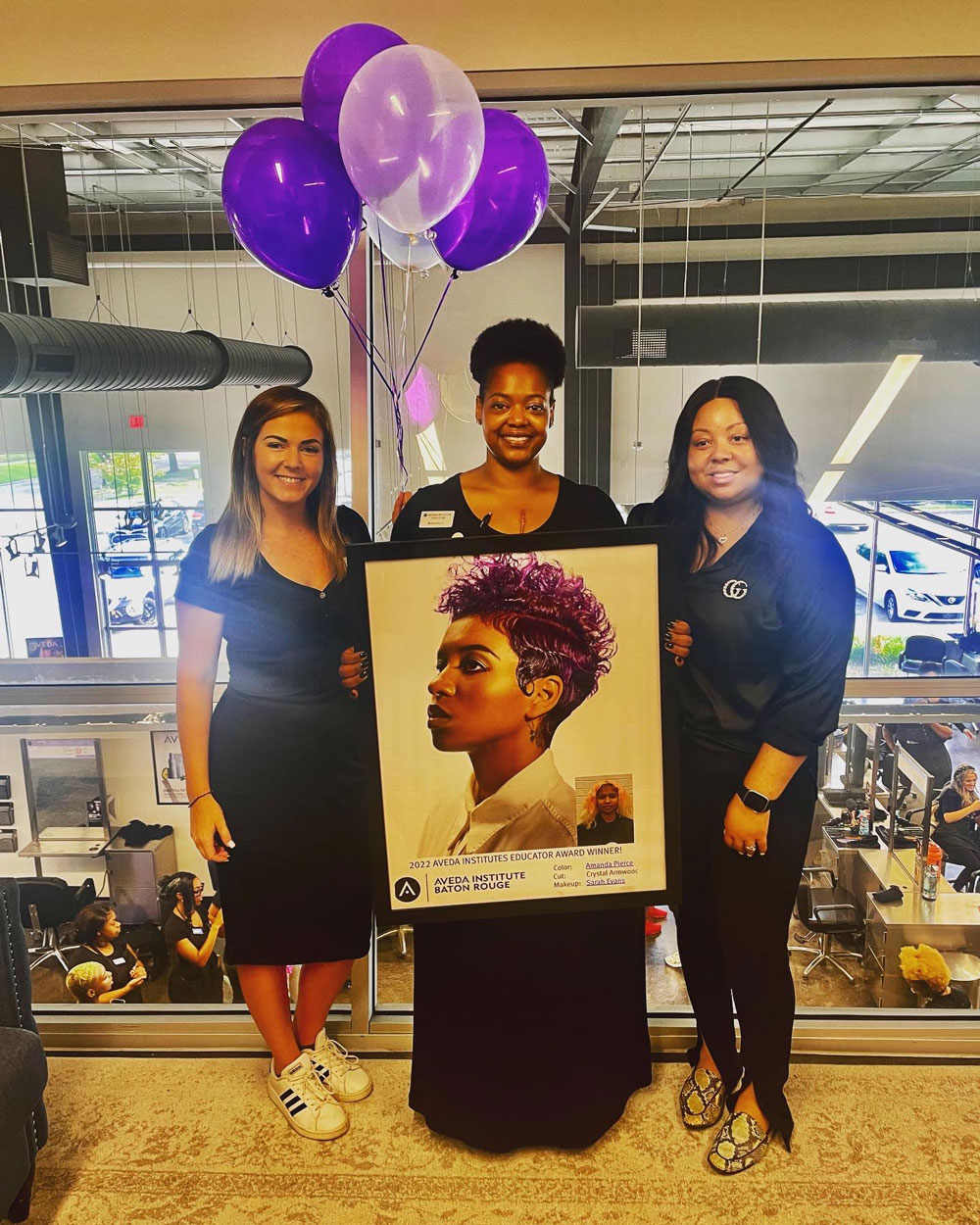 Team members Sarah Evans, Crystal Armwood and Amanda Pierce
Can you describe your process from inspiration to completion?
Sarah: One of our educators, Amanda Pierce, started the process with hair color. Crystal constructed a haircut and style that suited the aesthetic and model. I considered the makeup a finishing touch and chose colors that balanced the look. During the photoshoot, everything came together beautifully. We allowed each other to go through the creative process and worked to complement each other's work.
Crystal: We wanted to work on a shorter, transformative style. We won the first round, and when we went back to the look we changed the color to play around with different shades of purple. The color, along with the profile of the model, really spoke to the edgy, Prince rockstar look.
What did you learn from your experience in this competition? Do you think you'll be participating in similar competitions in the future?
Sarah: We will be participating again! It was my first time working on a professional photoshoot. Learning how to make a model's cut and color translate into a beautiful image was a completely different experience than being behind the chair.
Crystal: I learned that your plan won't necessarily go as you expect—and you just have to have fun. It's about the transformation and going along with your heart. The process can be technical, but when you let your creative abilities flow everything will work out.
What was most challenging in this competition? What was most rewarding?
Sarah: The most challenging part of the competition was envisioning a finished product, then seeing it on camera and having to rework your vision. It started off challenging, but it became really fun—and we learned tips and tricks to enhance the photo.
Crystal: Finding the perfect model was challenging. However, the entire process was validating—and working together as a team and seeing the combination of our creative abilities was really rewarding!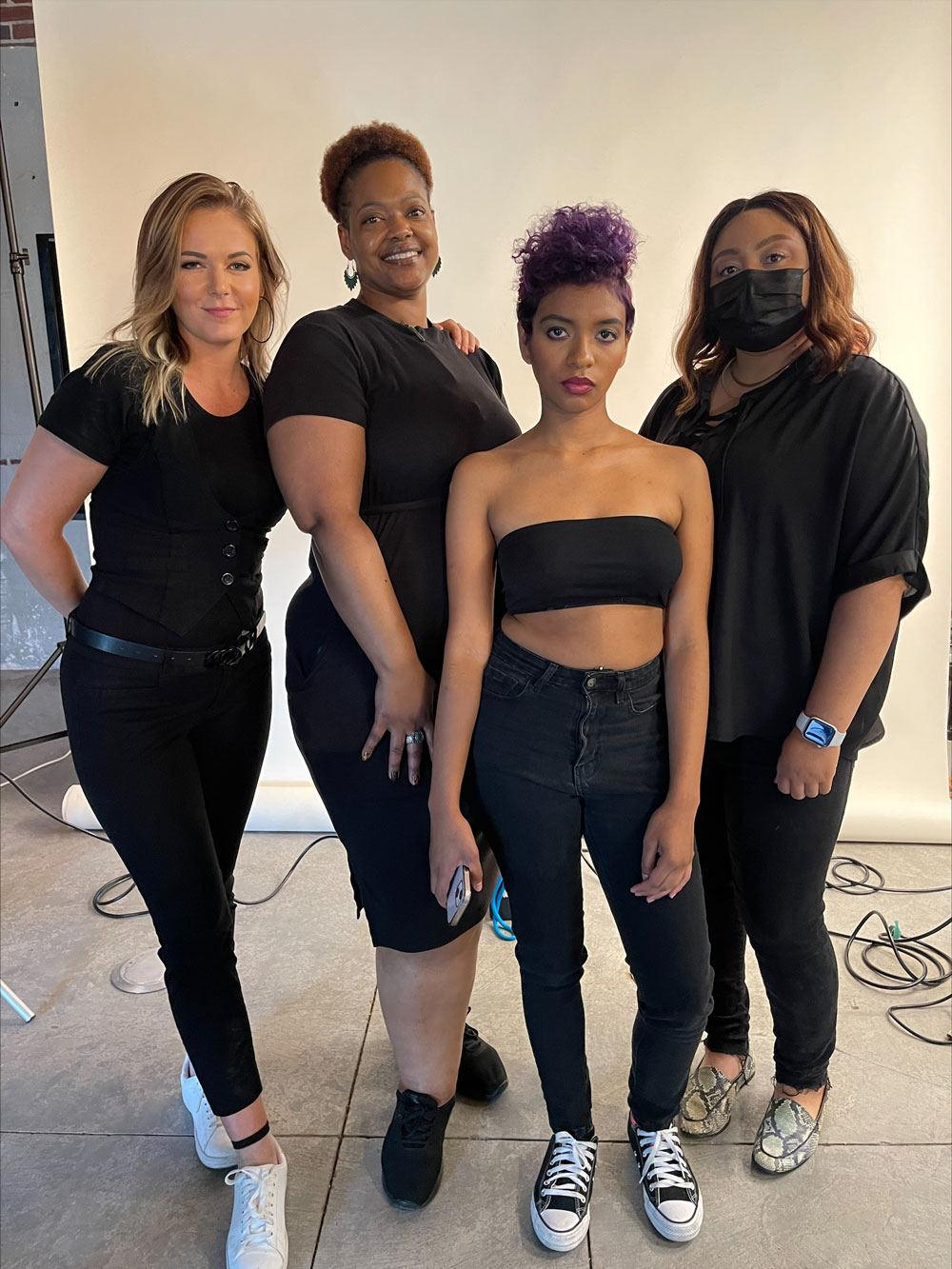 How has your participation in this competition affected your future career as an Aveda Artist?
Sarah: Makeup has always been a passion of mine—but as a hobby. Since the competition, I have gained confidence and even worked as a makeup artist on set for an Aveda Arts & Sciences Institute photoshoot.
Crystal: This competition inspired me to do more—more work for the company, more competitions— and to discover my full potential.
What was it like to be named a winner of the annual Educator Competition?
Sarah: It was truly unbelievable. I was in complete shock when the outcome was announced. There were so many talented individuals who entered the competition.
Do you have any advice for educators who plan to enter this competition?
Sarah: My advice for future educators would be to enter the competition—even if you feel insignificant, insecure, and like you will never win. Have fun with it and use the opportunity for team building and new experiences. Take the advice of prior winners and those on set. Don't get stuck on anything too specific—creativity comes when you can let go and create without boundaries. Make sure your work is very technical. Precision cutting and color go a long way.
Crystal: Just do it—and don't overthink. Let your creative abilities flow. No matter the barriers stopping you—do it anyway. You might just be a winner.