Tools For Success: Unpacking The Aveda Institute Kit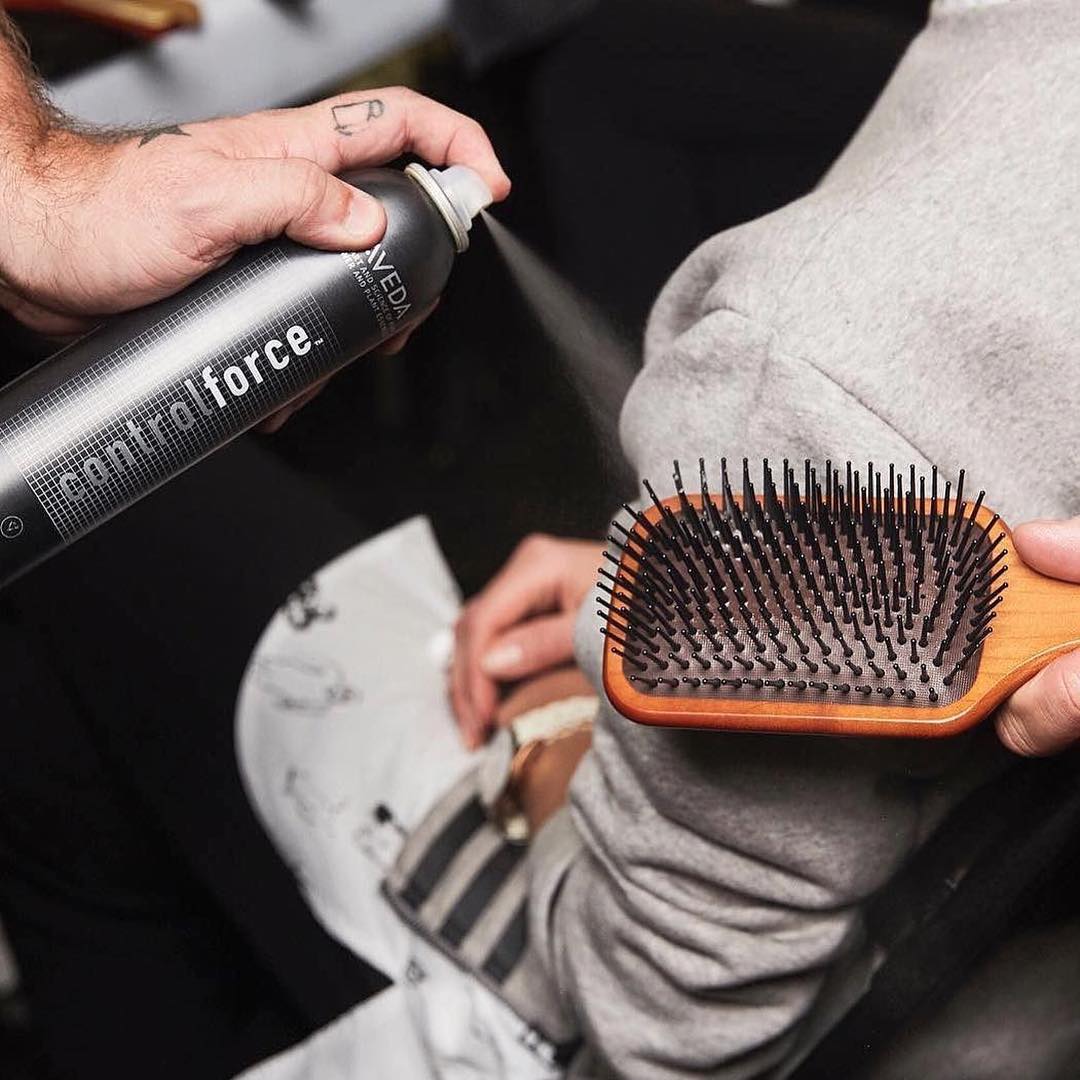 A stylist is only as good as their tools—that's why Aveda Institute students are given everything they need to jumpstart their career before the first day of classes. But what are the secrets to maximizing the tools in your kit? To find out, we sat down with Aveda Institute New Mexico educators, Kris Watts and Emily Kohen.
Q: What typically comes in an Aveda Institute kit?
Kris: Our student cosmetology kit comes with many professional name brand tools that are handpicked by our educators, including two sets of haircutting shears, clippers, hot tools, a blow dryer and attachments, round brushes, manicure and pedicure kits, and seven mannequin heads to practice cutting, haircoloring and hairstyling. We also include an extra large duffle bag to transport to and from school and our students receive an iPad to access the Aveda curriculum.
Emily: We like to include Aveda skin care products, Aveda makeup and brushes, extractors, brow shears, tweezers, and the tools needed to perform an Aveda facial. Also included are disposable supplies needed for the state board practical such as cotton rounds, sponge wedges and eyeshadow applicators.
Q: When does a prospective student receive their kit?
K: Our student kits are given out by the third week of classes. We call it "Kitmas." They get to do an unboxing together as a class and we go through a checklist to make sure that all their tools are received and in good working order.
E: Our students receive their iPad on the first day of class. We recently incorporated lash extensions into the curriculum—they receive their lash extension kit during that portion of the program.
Q: What's the value of the Aveda Institute kit? Is it beneficial for students to start classes with the best tools & brands handpicked by a professional? 
E: Taking into consideration the books and iPad, our kit breaks down to about $1,500. We include items that every student needs and can be purchased from wholesale companies like Burmax and Universal Companies. It's important for the students to have resources on where to purchase supplies to help prepare them for their future career path—whether that includes opening their own salon or spa.
Q: How does the Aveda Institute kit cover everything a student needs to succeed in the program? Are there any additional tools that a student might consider investing in?
K: As educators, we are always looking for ways to improve our student kits. We often ask for feedback on tools, and when there is a new technique we will reevaluate and update kits as needed. The cosmetology field is always expanding, so we remind our students that they may need to adapt to new tools in the future. 
Q: Do you have any tips for maintaining the tools in the kit?
K: We encourage students to put their name on everything. When it comes to maintaining tools, we discuss proper storage, disinfection, and how to prevent water or rust damage. We also learn how to use different disinfectants so that the tools remain in good condition and the lifetime of the tools can be extended.
View this post on Instagram
Q: What tools should a stylist invest in as they grow in their career?
K: Like anything else, tools will eventually become outdated or break. It's a good idea to have a backup or warranty on tools that are most frequently used. New tools are always being introduced to the market—over time, you may find that you have built up quite the collection!
E: It also depends on what type of services you most frequently perform. If you specialize, having tools that hone your technique are important.
Q: Do you still have any tools from your Aveda Institute kit?
K: Yes! The blow dryer is one of my favorites, and I still have and use the round brushes.
Q: Do you have any tips for stylists learning how to utilize their tools?
E: Learn how to properly hold your tools and get comfortable with how they feel in your hand. The more you practice with them, the less nervous you will be when you work on guests.
K: Practice … and more practice. Remember that it is going to feel awkward the first time using a specific tool. As you invest in learning and practicing, you will become more confident and comfortable while performing a service.
Ready to jumpstart your career? Apply to an Aveda Institute near you. Find out more here.
Because Aveda Institutes are independently owned, student kit contents and pricing varies by location.