Three Signs Beauty May Be the Right Career Path for You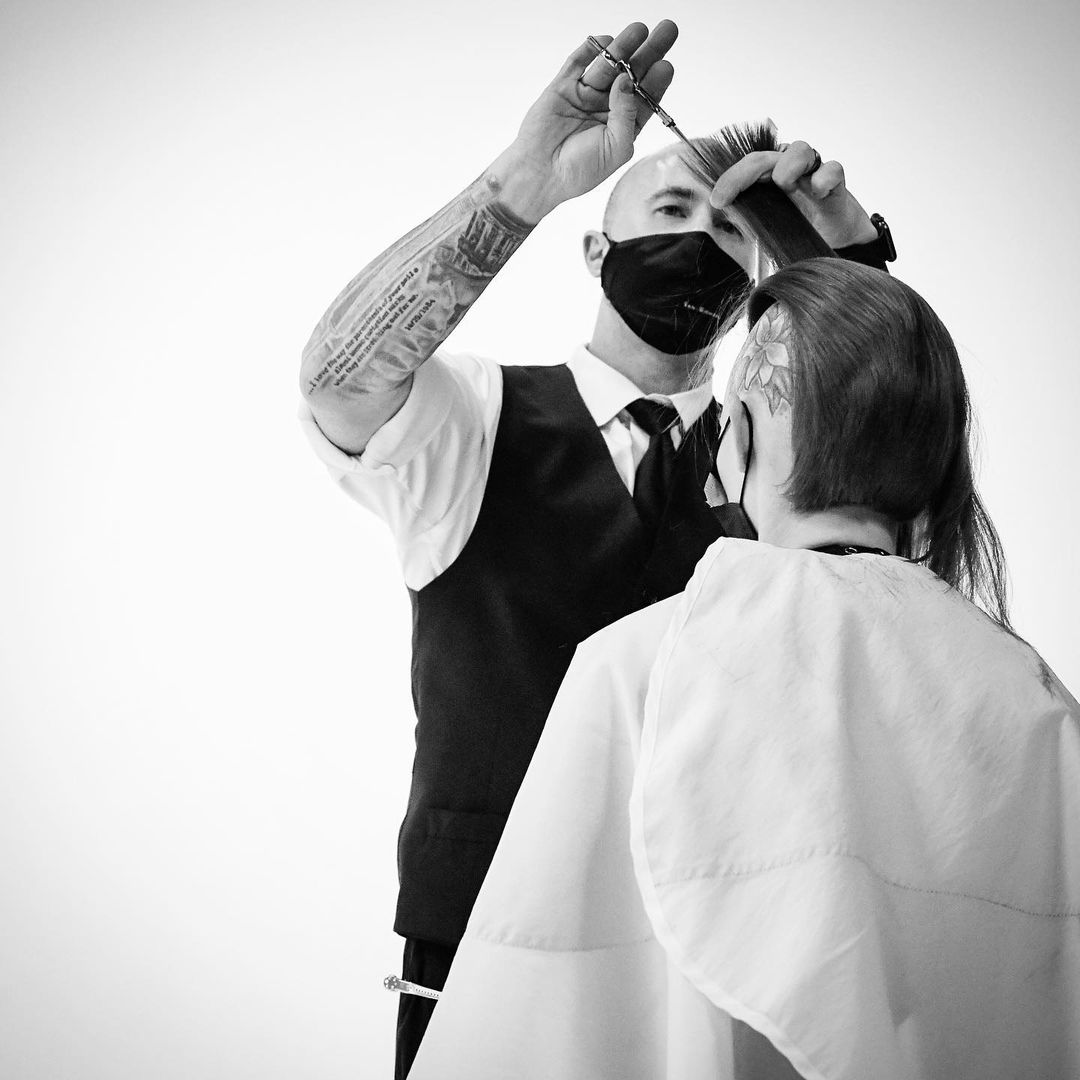 Over the years, we've noticed our students at the Aveda Institutes share some common traits. They're hands-on, visual learners who have a passion for styling hair (ask their friends and family!), a flair for fashion, and a trusted list of their favorite online tutorial channels.
But every student is unique, and discovering the hidden talents and passions of our new beauty professionals is one of the best parts of welcoming them to our Aveda Institutes.
We also love seeing students explore the many avenues available to them in the beauty industry. Stylist, makeup artist, salon owner or educator are just a few of the career paths you can pursue (or maybe try them all!).
Wondering if the beauty biz is for you? For more insight into the mind of a beauty pro, we talked to two of our favorite Aveda Institute grads—Janell Geason, Aveda Global Artistic Director, Makeup, and Daniel Holzberger, owner/Educational Director for Van Michael salons, Van Michael Men and Van Michael Scissors.
View this post on Instagram
You've Had A Lifelong Interest in Beauty
Both Janell and Daniel have been passionate about beauty since a young age.
By the time she got to high school, Janell began to tap into her artistic side. "I always had a passion for beauty, but my interest developed more in high school as I took art classes—painting and sculpture were my favorite," she says.
Daniel grew up in the industry with a salon-owning mom and Aveda distributor/Institute-owner dad. During his childhood, he became intrigued by hair shows when he tagged along with his parents.
"The people on stage looked like rock stars to me as a teen," he says. "After high school, my dad was opening up his schools (Aveda Fredric's Institutes in Cincinnati and Indianapolis), and I ended up in the first class at the Cincinnati Institute."
View this post on Instagram
Your People Skills Are On Point
Beauty professionals are often naturally empathetic and good communicators—two essential skills behind the chair. Janell and Daniel are no exception. They emphasize the need to continue honing these soft skills just like they do their technical skills.
"Empathy, emotional intelligence and the ability to communicate are key," Janell says. "It's also important to be a team player, have a strong work ethic, and take failure as an opportunity to learn. These things will contribute to your success and reflect who you are as a person and how you conduct yourself in the world—which is equally or perhaps more important than technical skills."
Daniel adds: "You have to be well-rounded. You can't thrive on just one thing. You can't be great with people but a lousy hairdresser, or vice versa.
"For me, the number-one attribute to my success is hard work. I pride myself on the fact that nobody will ever outwork me. I'm driven and always pursuing education—I've taken at least one class every year of my career."
Janell agrees that hard work leads to success. "I think for some people it may be surprising how hard you have to work to get to a certain level," she says. "It pays off, but you have to put the work in."
View this post on Instagram
You're Flexible, Adaptable and Can Go With The Flow
One thing we can guarantee about a career in beauty—you'll never be bored. A variety of guests, a diverse team, and a wide range of paths to pursue will always keep you on your toes. But change requires flexibility. The most successful beauty pros can easily pivot and adapt as needed.
"Every day is so different for me," Janell says. "Currently I'm working on lots of projects from makeup to skin care to social media—sometimes solo, but often collaborative."
Daniel says every day is also different for him, and he wouldn't have it any other way.
"Van Michael Salons, in general, are extremely structured," he says. "But for me, some days I'm behind the chair all day. Other days I'm on the road educating. Some days I'm on a Zoom talking to schools or having a meeting. I like having every day be different."
The qualities Janell and Daniel embrace and build upon have led them to engaging, successful careers on paths they may not have imagined when they entered the Aveda Institute. And decades later, their beauty careers continue to be a daily adventure.
View this post on Instagram
Does a career as an Aveda Artist sound like a great fit for you? Get more info about attending the Aveda Institute here.