Aveda Congress 2015: The Spirit of Artistry and Innovation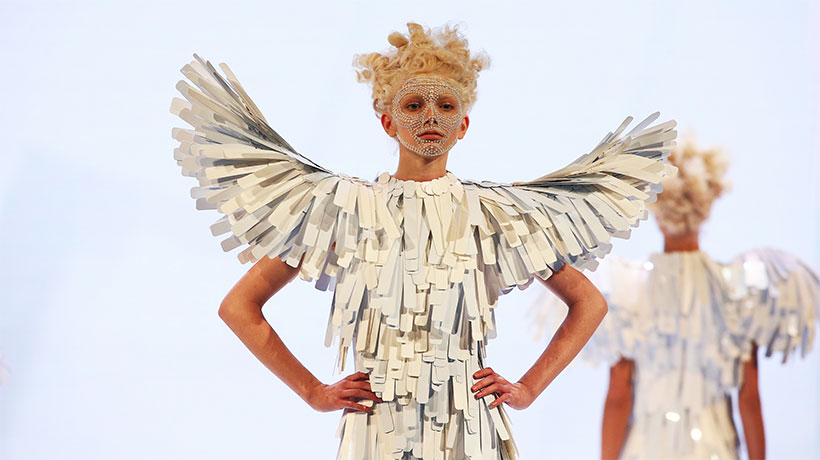 Inspirational hair styling, striking and innovative cuts and vibrant color took over Minneapolis, Minnesota this past weekend as more than 3,500 Aveda professionals from 17 countries around the world converged for Aveda Congress 2015: Spirit.
This global event celebrated hairdressing, beauty and art with more than 20 teams of Aveda Artists from seven countries presenting astounding looks sure to inspire all. Here's a look at some of the highlights: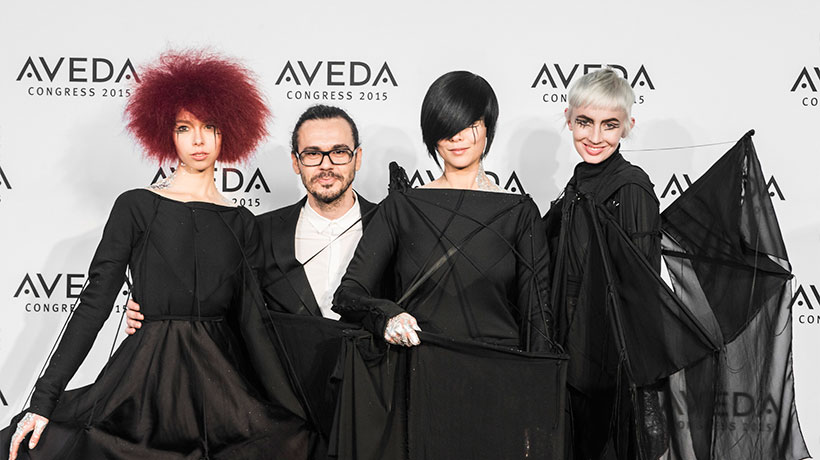 Ricardo Dinis, Aveda Global Artistic Director, Hair Cutting, celebrated the spirit of the individualist with graphic hair cuts inspired by angles and silhouettes, including an angular, undercut bob that was detailed by point-cutting a "scar" into the hair to reflect the struggles we all experience and overcome.

Allen Ruiz, Aveda Global Artistic Director, Hair Styling, and Tippi Shorter, Aveda Global Artistic Director, Textured Hair, featured a beautiful "soft-serve" curl technique inspired by billowy clouds that was finished with a heavy dusting of Shampure™ Dry Shampoo for a dreamy, antiqued look.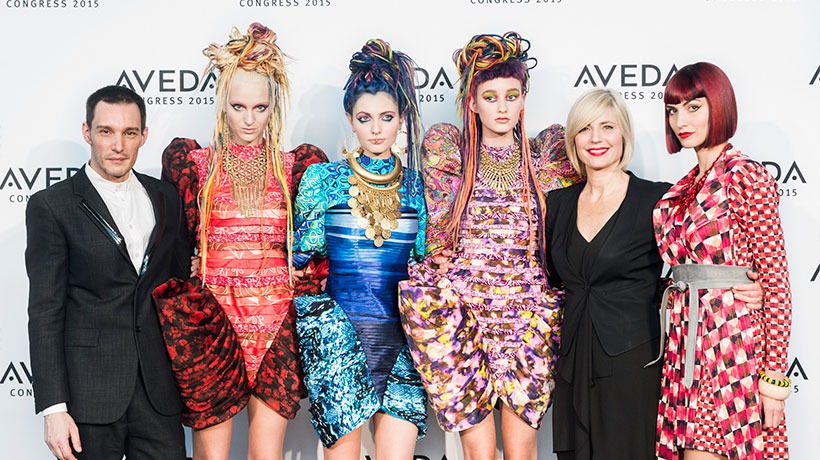 Ian Michael Black, Aveda Global Artistic Director, Hair Color, and Janell Geason, Aveda Global Artistic Director, Makeup, offered an explosion of color with vivid hair color hues and geometric makeup that exaggerated shapes and features.

After finding herself bombarded by the hyper-trending ombre and color melting techniques in salons, Aveda Guest Artist Lupe Voss re-envisioned the technique as creatively staggered block coloring at the new growth, ends and hairline to create a field of depth that relies on the hair cut to chisel and diffuse the color.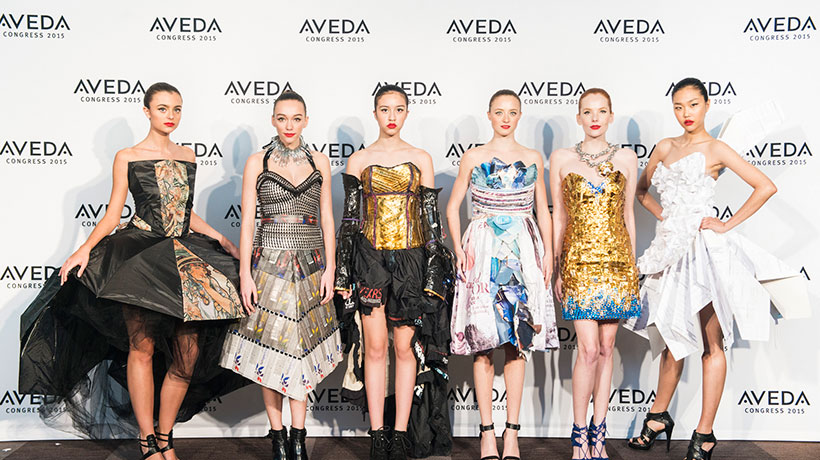 A preview of Catwalks for Water took to the stage showcasing looks from top salons across the globe— dresses made of purely recycled materials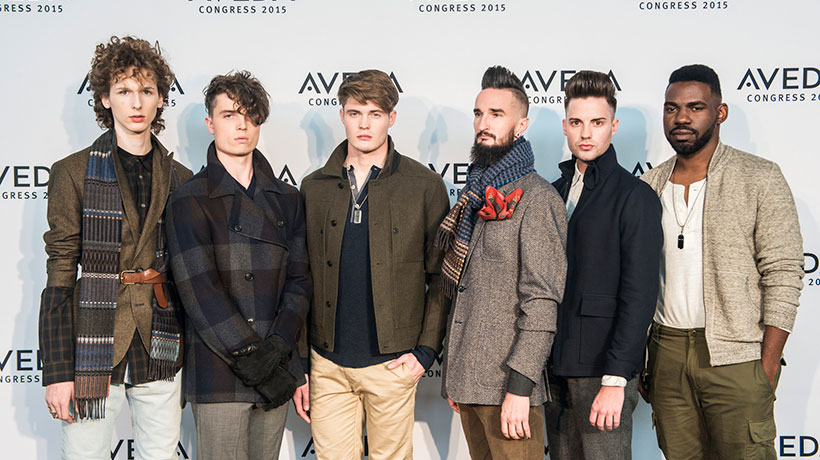 Aveda Guest Artist Kurt Kueffner led three Aveda master barbers and created signature Aveda hair cuts when a pop-up barbershop came to life on stage. Styles ranged from military to chic rocker to tailored.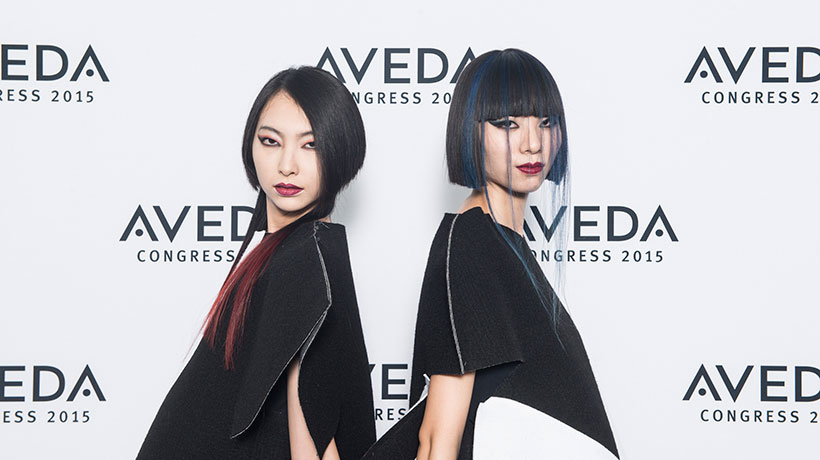 In an homage to Japanese heritage and history, Team Japan led by Masa Honda, Aveda Japan Pure-fessional, and Aveda Guest Artist Rie Hirabayashi, took the audience on a spectacular journey from the cultural enlightenment of 1880 Meji Japan to the empowerment of 1920 Deco Japan to the modern spirit of Japan, known as Shinto. Here, the looks of Deco Japan 1920.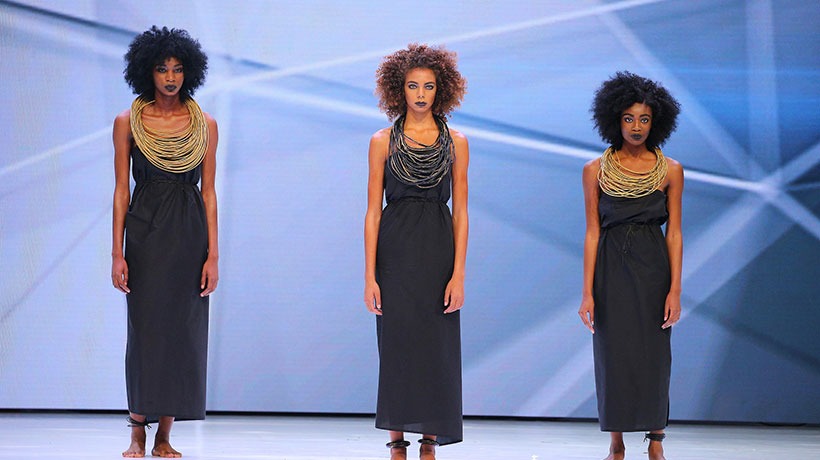 The reigning 2014 British Afro Hairdresser of the Year, Aveda Guest Artist Charlotte Mensah, presented a new take on natural texture inspired by the regal, nomadic women of the Western Sahara. The most inspiring moment was a string-wrapping technique that creates a pliable texture and an "organic blow-dry" effect by lengthening the hair without using heat. The wrapped strands were twisted and sewn into beautiful designs, offset by textured baubles made from chicken wire and big, billowy, straw-set curls.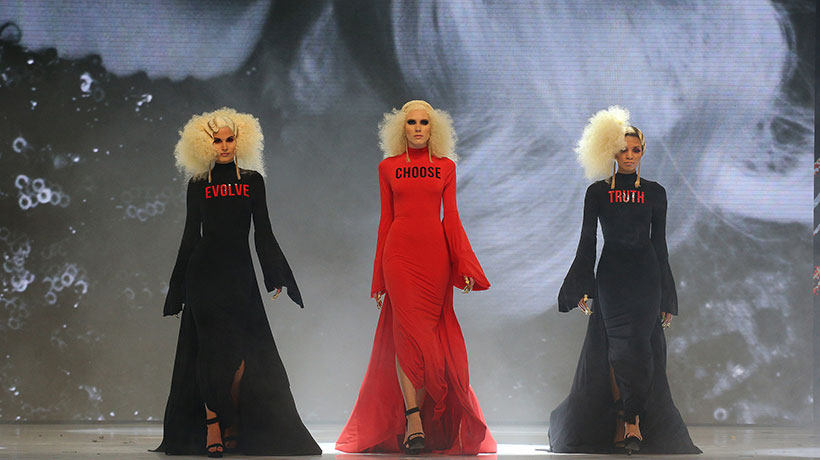 Team Canada, as headed by Ray Civello, Aveda Canada President & Founder of Civello Salons, presented "Sustainable Human"—a three-part show that moved the audience through Choice, Liberate and Emerge stages.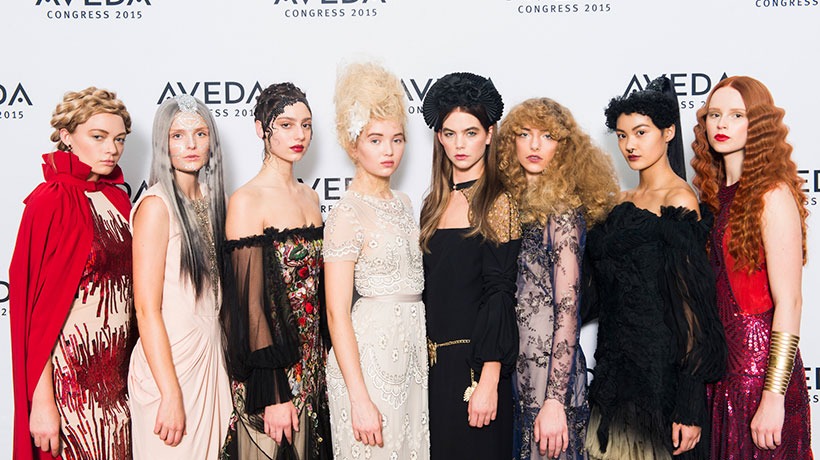 From the UK, Bea Watson, Global Educator, Hair Styling, and Jo McKay, Aveda European Technical Hair Specialist, recreated their favorite looks from the autumn 2015 collection, Sublime Spirit. Bea showcased a hair styling technique that created a hair net out of hair itself with micro ponytails and a ponytail threader. Jo used strips of tape on hair panels and applied dark formulas to create an abstract, black-stitch effect on blonde hair inspired by icon Queen Elizabeth I who loved black stitching on white linen.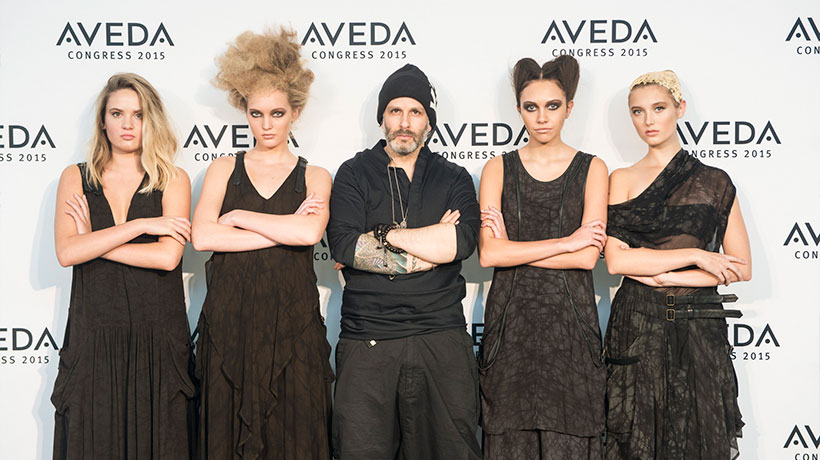 Aveda Guest Artist Jon Reyman demonstrated his signature dry hair cutting technique to create a below-shoulder lob, and featured other unconventional hair styling techniques, including a flat-iron wave, a classic French twist detailed with gold leaf and a textured updo.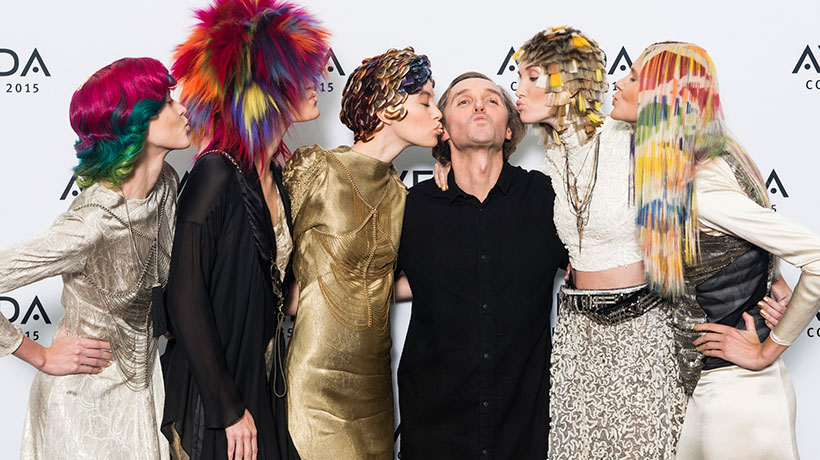 Bruno Elorrioroz, Advanced Artistic Director, Aveda Lifestyle Salon & Spa, London presented hair color based on his love of tropical birds and diamond-shaped headdresses by Alexander McQueen. Every look was a play on colorful plumes and diamond shapes, including a hair weft taped in a diamond pattern and painted with supernatural tones to create a playful, jester-like hair color overlay.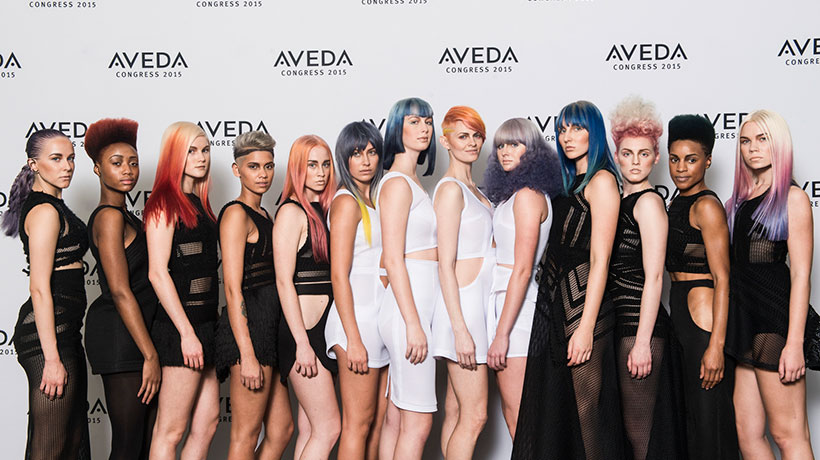 To celebrate their 4 out of 5 NAHA nominees for Student Hairstylist of the Year (one of whom claimed the title), the Provo, Tucson and Phoenix Aveda Institutes, led by Creative Director Heggy Gonzalez, combined their individual collections into one master collection called "Interfusion."
Keep celebrating the artistry and 'spirit' of Aveda Congress by sharing this story with your friends on Facebook. And stay tuned to our Instagram, Facebook, Twitter and Pinterest pages as we continue to relive the magic of Aveda Congress 2015: Spirit. We'll be showcasing more exclusive imagery and how-tos to getting the looks.