STUDENT SPOTLIGHT: Jessica Baldwin, Aveda Institute Phoenix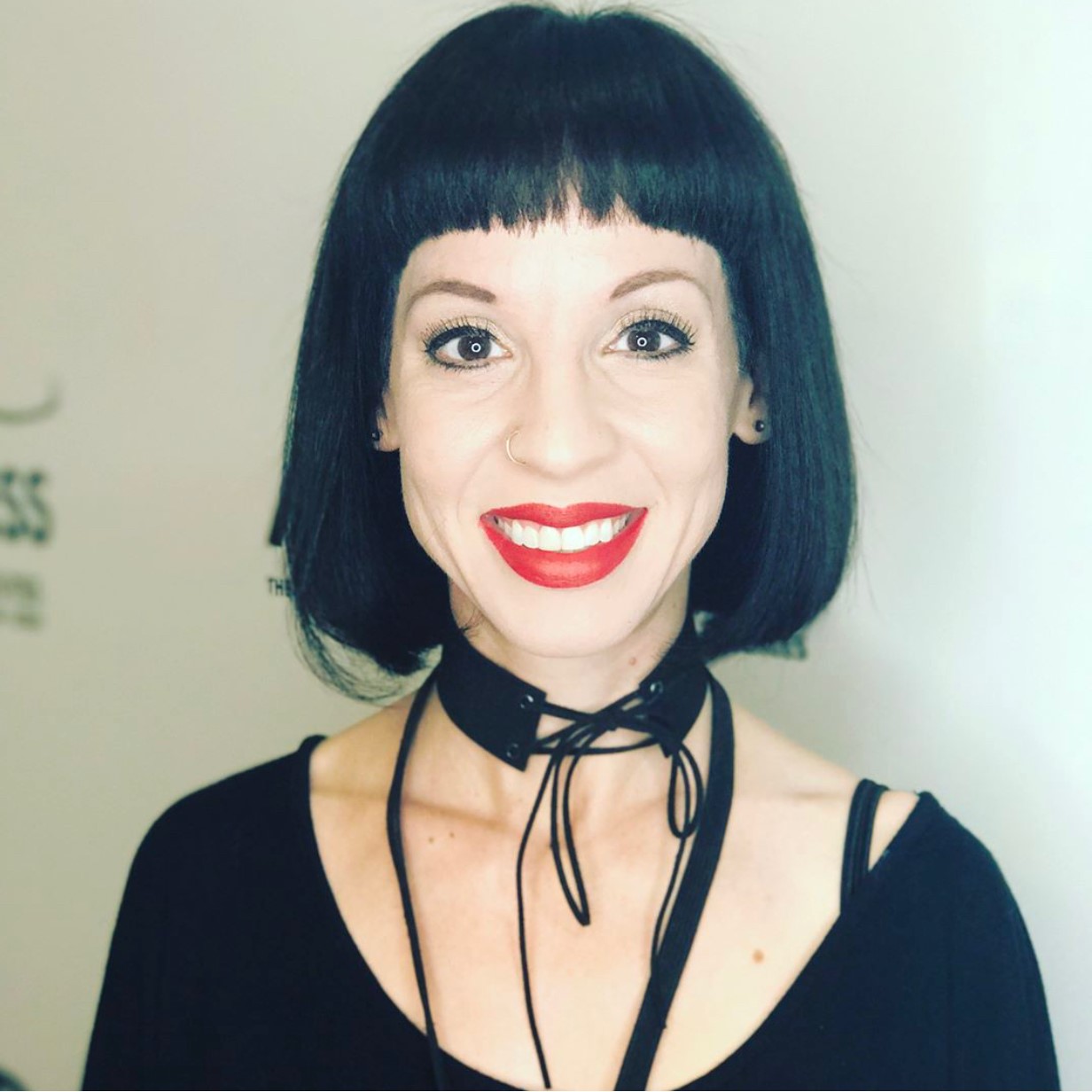 Aveda Institute Phoenix Student Jessica Baldwin captured Aveda's attention this September when she had the rare opportunity to assist Antoinette Beenders on a Facebook live tutorial with American Salon, garnering over 240K views! Jessica was part of the Inspire Greatness delegation working behind the scenes with Aveda at New York Fashion Week. We invited her to share a little about her background and experience as an Aveda Institute student. In her own words, here is Jessica's story.


  I left the world of Investment Banking/Finance/Marketing having been a Personal Executive Assistant over the years to finally pursue my heart's desire and passion to immerse myself in the world of the beauty industry. I was also a military spouse for ten years, living around and outside the US in a supportive role to my then spouse. 
When I decided to go to Aveda Institute Phoenix, I was on the brink of some very difficult times that included much loss in my life but I chose to take the plunge – eyes wide open with both feet and follow my heart's desire.
I chose Aveda Institute Phoenix because I wanted a quality education – the BEST. Aveda aligned with both my world and personal views on many levels. Aveda Institute students have amazing opportunities to connect with some of the most successful, inspiring, innovative, hard-working and passionate educators and industry leaders.
I remember my very 1st Master Series experience as a new cosmetology student. David Wagner was coming to see us! Reading his book had a great impact on me. I sat in the front row, pen and paper in hand. I was ready to listen, learn, and absorb the knowledge and wisdom he so graciously imparted to us. We aren't just styling hair; we are creating an experience and touching the hearts and minds of those we care for in our chairs. It was a very cathartic moment for me, sharing space and energy with David and those in the room.
I applied to participate in New York Fashion Week after Educator Leslie Allison-Williams approached me about the opportunity. She was so encouraging and uplifting and she "saw me." Somehow deep inside the tenderness of my heart, she saw my passion for touching lives in this line of work and sometimes all a student needs is encouragement.
If there is one thing I could ever suggest to educators, it is to be sincere and genuine in your approach. People know when someone is being authentic and I felt that authenticity with Leslie. She saw things inside of me that I had not yet acknowledged and gave me just the nudge I needed to just believe in myself and go for it with my whole heart. Leslie is a walking and living example of what inspiring greatness in others truly is about and she will forever be a treasured confidant and mentor in my life.


I am scheduled to graduate this December 14. Many have asked what am I doing next and where am I planning on going. (No pressure, LOL!) Salons have approached me, I have visited salons and been offered jobs, but I want to find the right place at the right time.
Life is a series of doors; they open and they close. Some may see life as a series of pathways or roads. I see BOTH doors and roads. Completing my education at Aveda Institute Phoenix will bring me to an open door. Outside that door are many roads that can be taken so I want to choose wisely.
My NYFW experience ignited a fire in me that was already simmering for High Fashion, Education and Editorial Work. Although I'm comfortable within a corporate structure, I seek to be creative, change scenery often, always continue my education and of most importantly, touch lives along the way.
I know without a doubt I personally want to stay Aveda all the way. I could see myself working as an assistant/apprentice to a seasoned Aveda Artist – watching, learning and growing. I want more hands-on time preferably in an educator's environment in the fast-paced world of Editorial and High Fashion. High goals, yes, but that is what Inspire Greatness is about! The standards are set high and they bring out the heart and passion in those who are open to continued learning, growing and adapting to change. My heart and mind are open to the doors that open for and pathways that cross before me. 
Aveda is MORE than just beauty – it's about building rapport, trust, promoting wholeness, well-being, and building relationships. It's about seeing things from a bigger picture and then zooming in on that picture to the very time and place we are at, in the present moment and just being in that space and time, focusing in on the needs of that one guest.♥