Stepping Out Of Her Comfort Zone Led To Early Career Success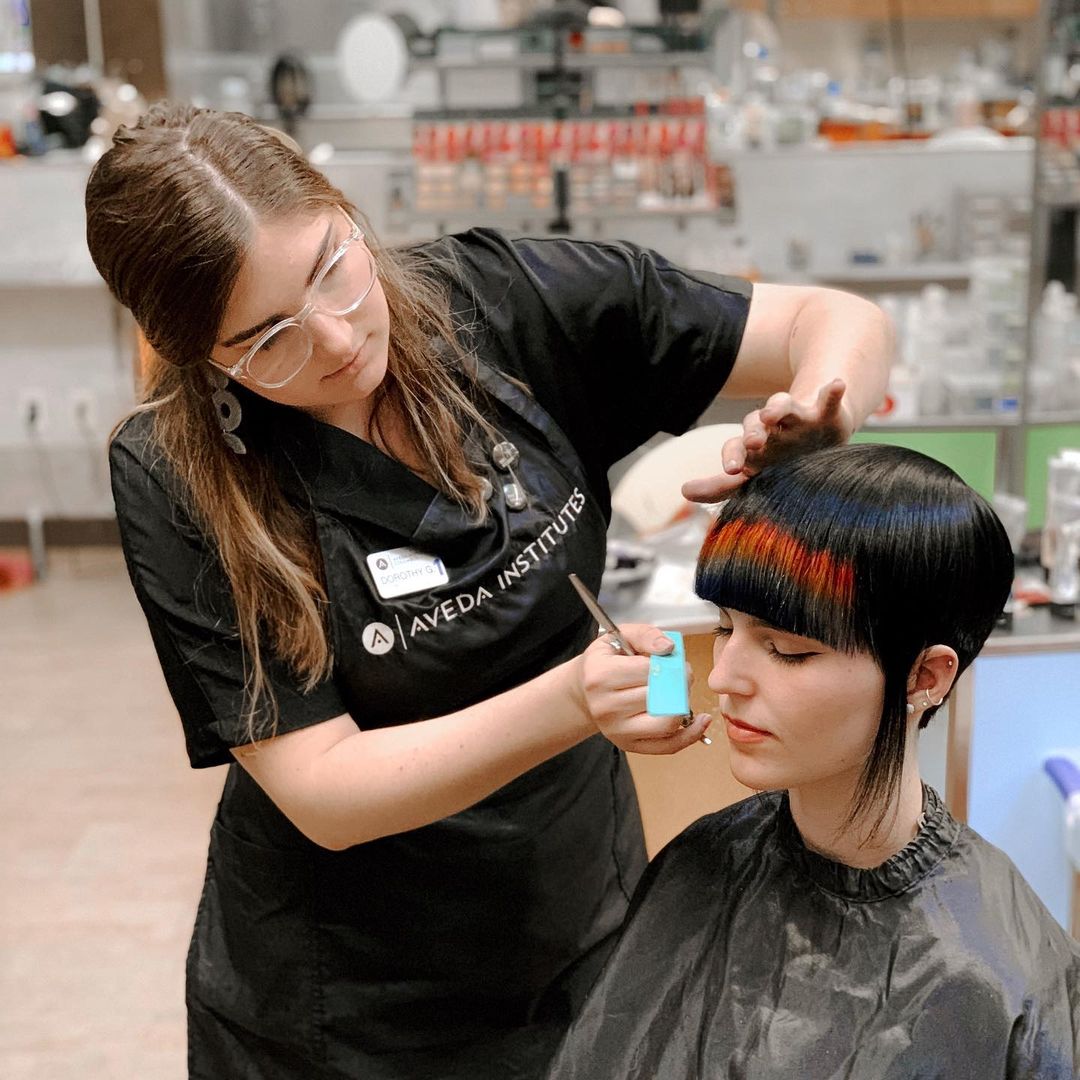 Dottie Greene, Aveda Institute Columbus 2019 grad, realized that making her big dreams a reality required confidence in herself. Encouraged by her instructors, she explored her creative passions in multiple ways, eventually winning NAHA. "My educators pushed me because they knew it was my passion and they believed in me. If I can win at NAHA in my first year as a student—I can do anything." 
Why did you select an Aveda Institute? 
When I walked into the Aveda Institute Columbus, I knew immediately—there's just a feeling. I knew it was the right place for me and I'm so glad that I went with my gut feeling.
View this post on Instagram
What's one of the biggest lessons you learned at the Aveda Institute?
When I went into school I was really, really introverted and I wasn't sure exactly what I was going to do with my time there. But I quickly learned that if I wanted to succeed and wanted to make my big dreams a reality, I was going to have to be confident in myself. You already have everything in yourself that you need to be successful. You need your dream, and you need your drive. 
How did you find your passion within the beauty industry?
The school really gave us so many opportunities to explore every avenue so we could know what we wanted to do. So I was able to participate in the Earth Jam fashion show for Aveda, I worked with Nurtur Aveda on Columbus Fashion Week, and I got to do a lot of hair behind the scenes at those shows, and all of that really just ignited my passion even more. What do I want to show the industry? What is me? What am I passionate about?
How have Aveda educators impacted your academic and professional career?
I entered the 2020 NAHA competition with the encouragement of my director at the school, the educational manager, and all of my educators there. They all really pushed me to pursue this because they knew it was my passion and they believed in me. Any time there was an opportunity for the school or in fashion shows that we did at the school—where they needed someone to go up and say something, or make a little video—they were like, "Okay, you need to do this because this is going to be good experience for when you win at NAHA. All of these things are going to help you." So they were constantly helping me and pushing me forward. 
It all helped so much, and when it came time for me to go up and give my speech, I just remembered all the tips they had given me and everything I had done up to that point. It just made me feel so much more comfortable and it all just came together so nicely. If I can do this in my first year as a student—if I can do something like win at NAHA, then I can do anything if I work hard. I'm not limited to what I think I can accomplish, and the whole experience really just boosted my confidence.