State-of-the-Art Space Opens in Winnipeg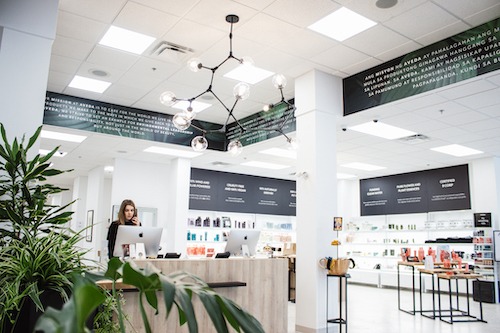 Aveda Institute Winnipeg, Canada's only Aveda Institute, recently moved into a new, state-of-the-art space as part of its $4M expansion—the first step in a multi-year expansion to other provinces. 
At the VIP Grand Opening event, the stunning  new 35,000-square-foot space, which serves as a hub for beauty and wellness education in the Winnipeg region, brought together salon owners, influencers and prominent community members.
Attendees explored the new space and experienced Aveda rituals in a memorable evening for all. 
"We are so grateful that the Aveda Canada team traveled to Winnipeg to be with us during this special event, and all their support leading up to it," says Roberto Sinopoli, owner of the Institute.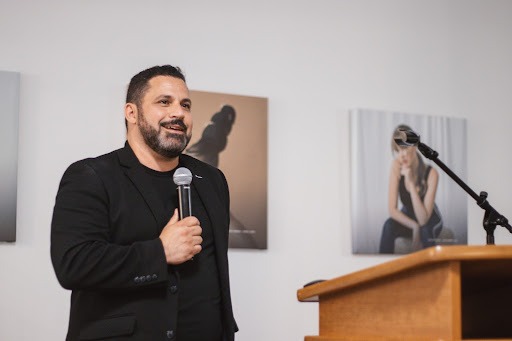 Aveda Institute Winnipeg Owner Roberto Sinopoli
A Better Beauty Experience
A bigger facility means a better experience for Aveda students in Canada with immersive, hands-on classes taught by the country's top educators.
When the space was unveiled to current students, they were thrilled with the cutting-edge learning environment and new amenities and are looking forward to Phase 2 additions, which will bring even more benefits, including a local cafe, rooftop patio and yoga studio.
"Developing Canadian talent through an institute that educates, trains, and achieves success is one of our most pivotal goals," says Naomi Brien, marketing manager.  "A career in hair styling is a lucrative business and provides numerous opportunities for individuals both financially and professionally."
The Winnipeg institute prides itself on a commitment to a culture of care and innovative curriculum. Students enjoy intimate class sizes with talented educators dedicated to helping every future professional reach their full potential. 
The new Winnipeg institute location provides even more opportunities for advanced education when it unveils the Rosina Sinopoli Classroom for Higher Learning. The room is named after original owner Rosina Sinopoli, who opened Capelli Academy in 1996—which later became Canada's first Aveda Institute under current owner and Rosina's son, Roberto.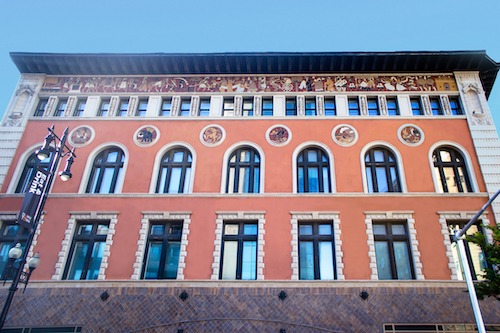 Committing to Sustainability
The new institute opened at 276 Portage Avenue in the historic Birks Building. Built in 1901 as a YMCA, the building featured Winnipeg's first indoor pool. Birks, a jewelry company, bought the building in 1912 and renovated it with the terracotta exterior it's known for today.
The Birks Building is recognized as a Winnipeg Landmark Heritage Structure, and the institute's renovation aligns with Aveda's mission to uphold environmental sustainability standards by using fewer resources than would be required for a new build. 
Take a Tour
The best way to experience the institute's spectacular new space is to come see it yourself. Book a tour here and see how Winnipeg's top hair school got even better with a curriculum that's second to none. 
Institute students learn textured hair, barbering techniques, extensions, braiding, makeup and more. 
In addition, bonus workshops in social media marketing, photography/videography, guest recruitment, physiotherapy, makeup and esthetics are offered. And at the end of the program, students have the opportunity to bring their creative dreams to life with an editorial photoshoot, showcasing final photos for their portfolio.
Ready to launch your career? The institute has upcoming start dates in July and September of this year, and will be offering six start dates in 2024. 
"A career in hair styling is a lucrative business and provides numerous opportunities for individuals both financially and professionally," says Brien. "There is no doubt that the field of beauty is a rewarding and profitable career that is deeply fulfilling to those who pursue it."