Reaching Your 'Full Potential' with Aveda Arts & Sciences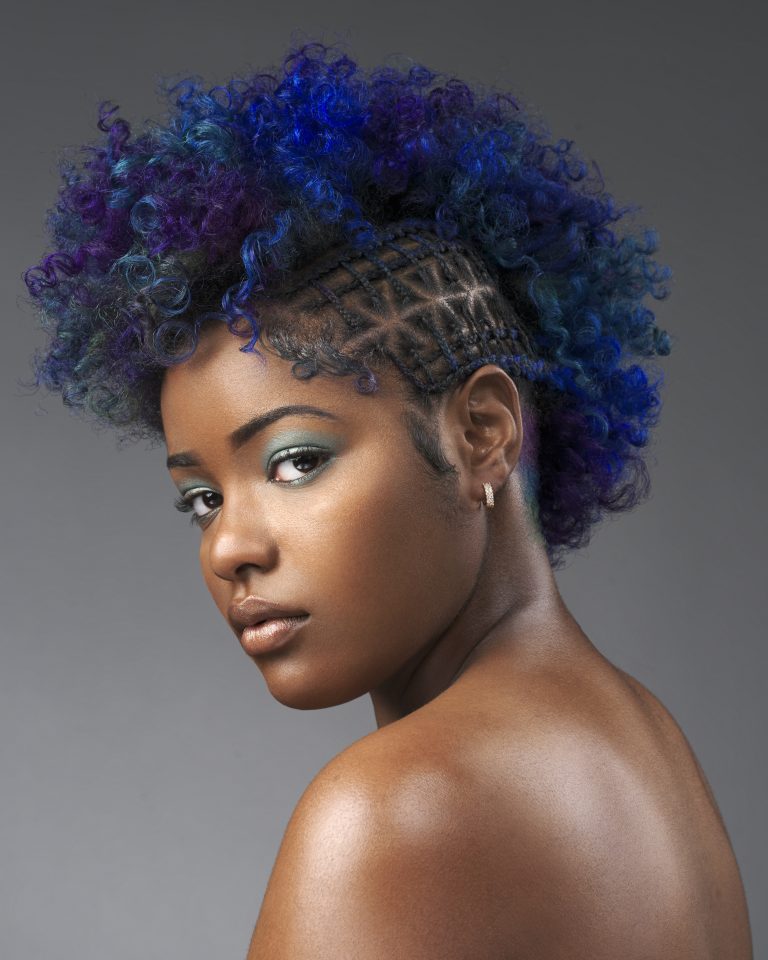 Cosmetology school opens up many potential career paths, but how will Aveda Institutes help prepare you for them and ensure you are meeting your full potential? How will you know what you are capable of without pushing yourself out of your comfort zone?
Every year, Aveda hosts the Edwin Neill II Full Potential Student Competition to encourage future professionals to elevate their creativity and skill while breaking into the editorial world. Along the way, students gain mentors, learn new skills, and build relationships that last a lifetime.
Taylor Longshaw and J'nae Carmon of the Aveda Arts & Sciences Institute Austin can speak firsthand about this: their team won the Full Potential Student Competition in August. We sat down with them to hear about their process, success, and takeaways from the experience.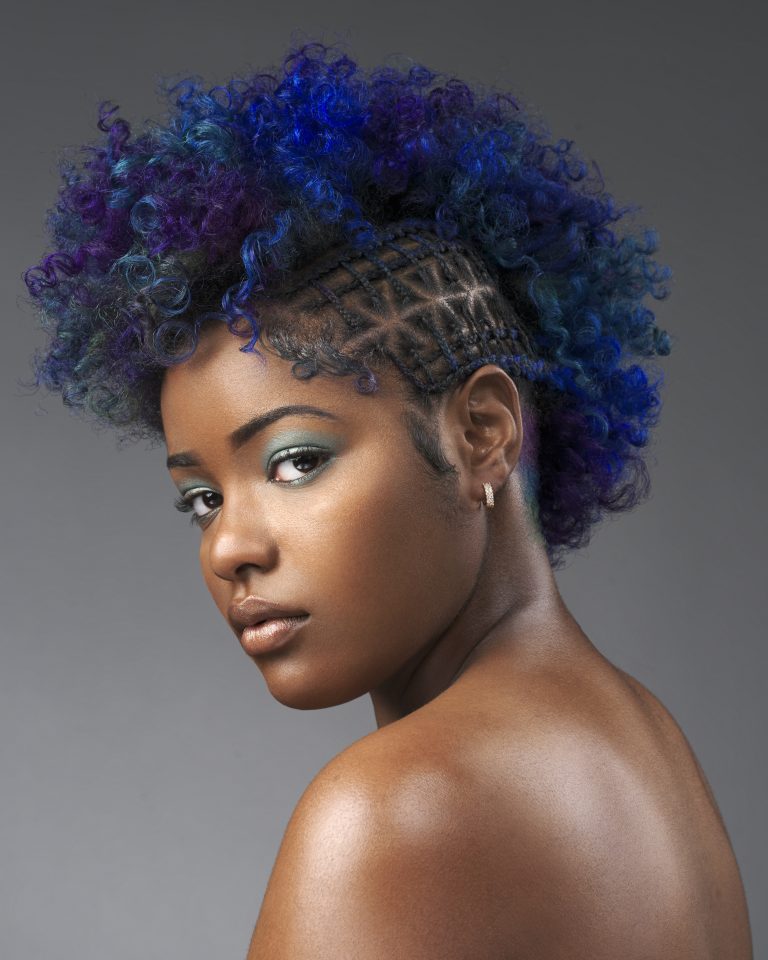 First place student submission—by J'nae Carmon, Taylor Longshaw & Sara Bell of Aveda Arts Austin
EDWIN NEIL II FULL POTENTIAL COMPETITION GUIDELINES
The guidelines to enter the competition are simple: all products must be Aveda, and the hair must be natural. A three-person team must complete makeup, haircut, color, and styling on a model. There are two rounds of the competition: the first must be completed in school, photographed, and submitted. The finalists move to the second round, held on-site with a professional photographer. Round two pushes students to prepare, execute and style a second look in a professional setting, mimicking a real-world editorial process.
PLANNING MAKES PERFECT
Taylor, J'nae and their third team member (Sara Bell) heard about the competition just two days before the deadline—and knew they had to participate. They were rushed, but knew their education had prepared them with the skills they needed to enter.
The team chose a model with textured hair to bring their colorful editorial vision to life. They spent time planning and working with an educator to cocktail products and create the look they wanted.
"We had a vision board so we could plan it all out. We saw past winners and knew we needed to do something fun and eye-catching—while showing off our model's natural curls and texture," said J'nae.
CREATIVITY STARTS WHERE COMFORT ZONES END
"I've never done a hair competition before," said J'nae. "I learned I could work well with a partner and listen to other people's ideas—and that it was really cool to be on set."
"This was new and different," added Taylor. "I'm naturally competitive, so winning was always the goal. But we wanted to do something that looked different from the previous winners. I learned to trust my instincts—we knew what worked with our model's hair."
They knew they wanted to experiment with color, so for the first round, the team chose pink, red and orange hair colors to enhance their model's natural hair. For the second and final round, they contrasted with a mermaid theme: purples, blues and turquoise. Since the team had a little more time to prepare, they were able to put more thought into the color scheme and placement to really let their talents shine. This extra time helped them clinch victory.
AVEDA EDUCATORS' SUPPORT
Aveda Educators are key to understanding how to make a creative vision come to life—and they are there to help. When J'nae, Taylor and Sara were stumped during color formulations, their educators quickly jumped in. "If it weren't for them, we wouldn't have made it to the second round," the team emphasized.
WINNING IS MORE THAN THE PRIZE
There's no feeling like winning a national competition—especially after putting so much time, effort and creativity into your team and your model. "It was definitely shocking and exciting. We put so much work into the competition."
In addition to the recognition that can help boost their careers, the winning team gained something they will never lose: each other.
Working as a team makes you stronger as an individual, too. Use each other's talents to build your own, and, "remember to share the work," said Taylor.
"Make sure you and your teammates are on the same page," added J'nae. "Listen to each other and have fun—we'll have these memories forever."
HOW WILL YOU REACH YOUR FULL POTENTIAL?
There's a world outside the salon—and there is more than one path in the beauty industry.
"It introduced us to the editorial realm and opened our eyes to other possibilities," added Taylor. "It was incredibly rewarding watching the photographers work with our model. We received so many compliments. We maintained control over the creative process—the hardest part was selecting the photos! There were so many good ones."
"My participation in this competition has opened my eyes to a whole new world of creativity," said J'nae. "Before this competition, I didn't know I could work in editorial full time."