Her Textured Hair Specialty Started At Aveda Institute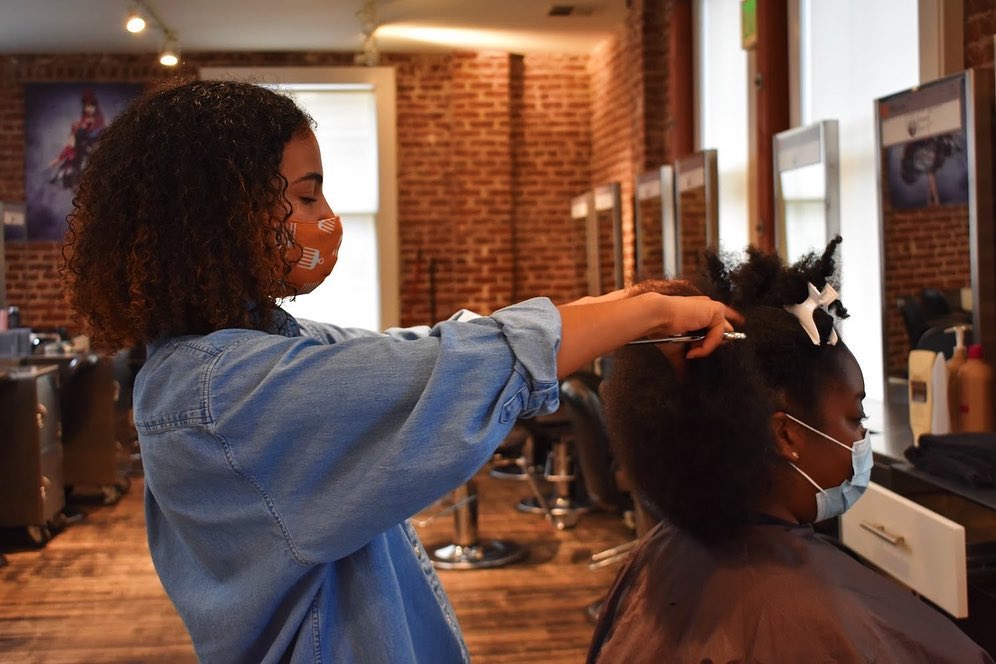 Given many opportunities as a student to work with a variety of hair textures, Roxy Reaves' career focus is on creating welcoming, sustainable beauty spaces that prioritize textured hair clients. "In this profession, you'll never be done learning and evolving and keeping up with the times, and that's the best part. It'll never get boring." 
Why did you select an Aveda Institute?
The Aveda Institute offered me the opportunity to practice hairstyling on a really diverse population of clients with a wide variety of hair textures, and this started at the earliest point in my career, which was as soon as I got on the clinic floor. I found that the students and the staff were constantly learning from each other. It was very much a two-way street, and there was always this transfer of knowledge between the two. 
View this post on Instagram
What excites you about working in this industry?
Our understanding and relationship with hair, especially as professionals, is ever-evolving. The styles, the products, science, our language, and even our awareness around hair evolves–subtly and always. You have to love learning to be in this profession. You'll never be done learning and evolving and keeping up with the times–and that's the best part, because it'll never get boring. 
What inspired you to start your own business?
While I was in beauty school, I started to toy with the idea of starting my own company. In 2020 I founded Coastal Curl with the mission to celebrate all hair textures and focus on textured hair. I think what's missing in most salons for textured hair clients is that feeling of being prioritized, and having our experience normalized. Whether it's cutting, coloring or styling—the first thing that needs to change is the attitude that we have towards our textured hair clients, and seeing their needs as valid. 
View this post on Instagram
Where do you see yourself in five years?
I'll be creating beauty spaces that feel safe, welcoming, and sustainable—though I'm not quite certain if those spaces are going to be physical, virtual or maybe both.