Get Social: 8 Tips From Instagram Beauty Influencers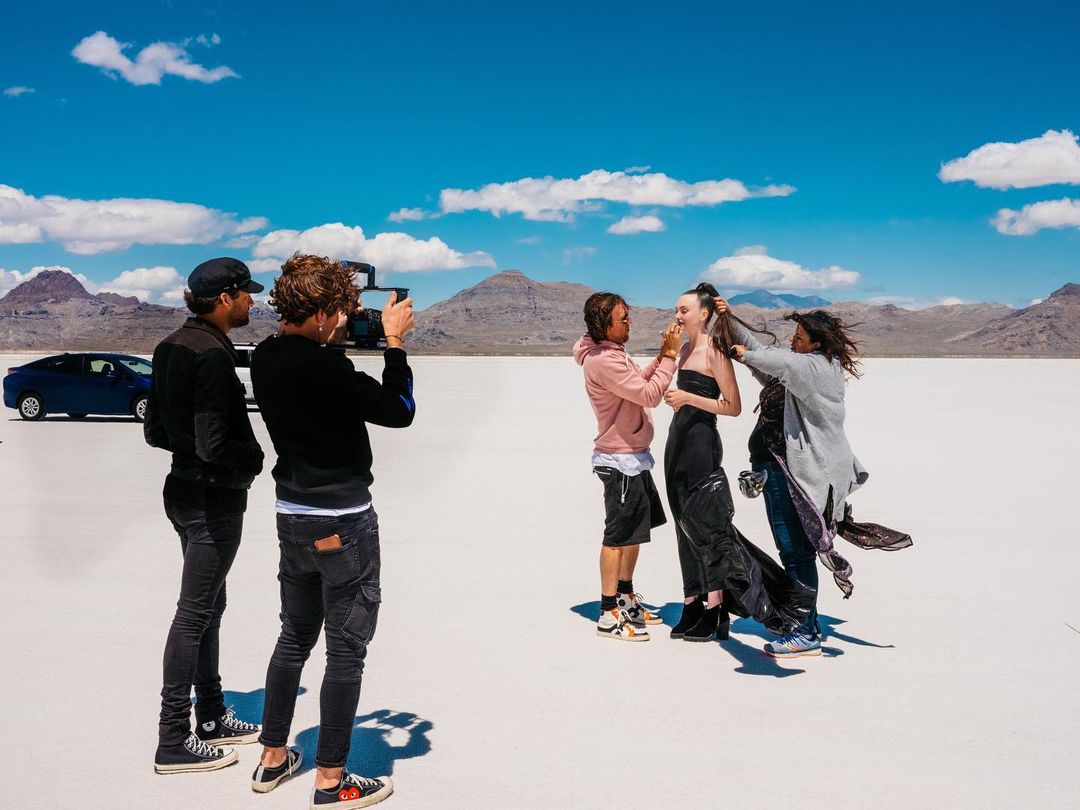 Dreaming of making it big on social but don't know where to start? We've got you covered. To find out how to get featured on the feed, we sat down with Instagram gurus Graham Nation, a verified influencer with 75.6k followers, and Heggy Gonzalez, an editorial stylist and creative director with 14.5k followers. Here are their best practices for succeeding on social:
View this post on Instagram
Heggy Gonzalez, editorial stylist and creative director of Inspire Aveda.
1. Collaborate with like-minded professionals to get your work out there.
Graham: Just as the best way to gain clients is from referrals, the best way to build a social media following is to get your work out to as many people as possible. You do that by working together.
Heggy: Tagging and getting reposted by larger social media accounts and trade accounts is a crucial first step. Hashtags also play a role in getting seen by other accounts. If you use hashtags, keep it minimal and switch it up. You can always put more hashtags in the comments.
2. Look at your work with a critical eye.
G: Focus on the next piece of content. Not the whole grid—just the next piece, and make it the best thing you've done. After you post that, do it again, and again, and again. Soon you'll have a whole grid of great content you are proud of.
I try and look at everything I do through the lens of social media. That's not to say that I "do it all for the 'gram." But if I produce my best work, I will naturally post it.
View this post on Instagram
Graham Nation, hairstylist and Instagram influencer.
3. Network, network, network! 
G: It all goes down in the DMs. Reach out to people and start conversations. Follow the people who inspire you. Connect with people in your area that are working toward the same goal. Try to get to know as many people as you can. Getting your name in conversations will only bring new opportunities.
H: Follow accounts you like, and comment and interact. Tag people and use hashtags—but keep it minimal, and don't tag the same people every time. 
4. Work the algorithm to build a following.
H: I don't recommend making your Instagram a professional account unless you want to book and sell on your account. You can use third-party apps to see all the tools and insights—a business account can slow your traction as you're building a following.
I know how powerful the tools of social media can be. I don't like to spend my life planning around social media—however, when I have an event, I try to leverage that for social media. I focus a lot on video, as it is such an important element of social media right now.
5. Show the real you.
G: I want to show a wide range of all the hair types I work with, so I'm constantly looking at what my page doesn't have. Also, people love to know you, so I post some behind-the-scenes content about myself.
H: I love to see authenticity—it's important. Yes, the beautifully curated posts are nice, but they don't inspire me the same way that they used to. I used to say "keep your personal life private," but I think it's okay to give insight into who you are—people want to know. There needs to be a balance.
View this post on Instagram
6. Prepare to keep on leveling up.
G: Social media can be stressful. Once you post something great, that becomes your standard and your followers will get used to seeing it as the new normal. Constantly trying to "wow" your following gets tough.
I thought I was a perfectionist before. But with social media, you want everything to look perfect. Blonder, edgier, more texture, … whatever that means to you.
H: If anything, it has pushed me to be better and allowed me to grow by considering how I present my work on social media.
7. Be prepared for feedback … good and bad.
G: The best thing it will do is expand your brand, show the world your craft and art, and attract what you need at that moment. However, it will get critiqued. Don't rely on any of these for validation.
H: Social media has given me the opportunity to show my work and connect with people that wouldn't have been possible otherwise. But when you put your work out there, you are opening it up for people to comment … good and bad. While I will never understand how people are okay with saying mean things on social media, I just remind myself that it has nothing to do with me and everything to do with them.
8. Relax and learn to enjoy social media.
G: Focus on education and sharpening your craft. Everything I have comes from the work I've put into this amazing industry. It will come, but make sure you are kind to yourself and enjoy the journey. 
H: Be yourself and don't try to be like anyone else. Don't judge your work based on others, but use others' work to inspire you. There is plenty of space for everyone on social. Have fun and know that it may take time to find your stride … and that's okay.
Ready to start your journey into the world of beauty? Take the first step here.