FEATURED ALUMNI: Anne Skubis, 2009 Esthiology Graduate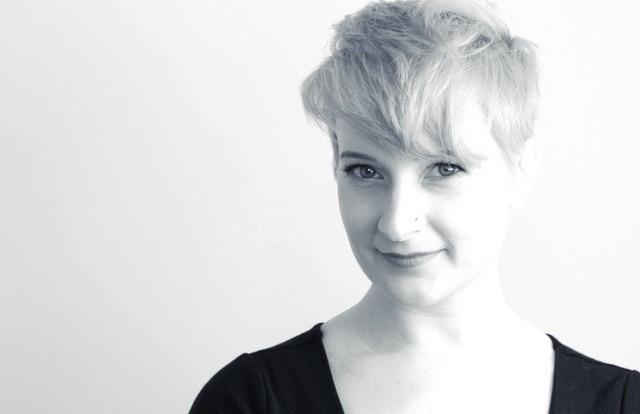 MEET ANNE SKUBIS
Since graduating from the Aveda Institute Tucson Esthiology Program in 2009, Anne Skubis has set an example of the diversity and success that being an AI graduate can bring. Upon graduating, Anne was immediately hired at her alma mater as an Experience Center Advisor. She quickly rose through the ranks at the Aveda Institute Tucson, fulfilling a wide variety of roles for the Inspire Greatness Aveda Institutes. Stimulating her passion for retailing, educating, and branding, Anne served as Experience Center Team Lead, Esthiology Educator and Team Lead, and Mission Champion, a self-created role which evolved into her current position as Director of Marketing.
As Director of Marketing for the Inspire Greatness Aveda Institutes, Anne has been a driving force behind branding the multi-campus organization to stimulate enrollments, services, and student engagement. In her tenure as DOM, all campuses have received multiple honors as Salon Today Top 200 Salons , in addition to earning Salon Today's Applied Marketing Program (S.T.A.M.P) of Approval and Modern Salon's Excellence in Education for Technology and School Culture. Anne has developed and implemented marketing strategies for social media, grassroots, promotional/transactional, and eventing. Through this role, Anne also has the unique ability to give back on a large scale, leading the charge for Inspire Greatness' Aveda Earth Month, St. Baldrick's, and Breast Cancer Awareness Month campaigns, in addition to regular community outreach programs at each campus. Since 2014, the Inspire Greatness Aveda Institutes have donated over $300,000 to charitable organizations.
Anne's love for education never diminished despite switching gears into a business focus. As an Aveda Makeup Pure-Fessional, Certified Makeup Coach, and Aveda Freelance Artist, Anne spreads her love of Aveda Makeup to her students, team, network, and guests through specialized classes and events. Anne has assisted Aveda Global Artist Director for Makeup, Janell Geason, on the team for multiple seasons of New York Fashion Week, and backstage at Master Jam Europe, NAHA, Aveda Jam, and Aveda Congress. Her editorial work is published both nationally and internationally, motivating her participation in the Editorial Remix workshop on the Inspire Greatness campuses. With the Inspire Greatness Creative Team, she mentors students as they work tirelessly to submit collections through the NAHA Experience workshop.
"I love Aveda and I love education, which lends itself perfectly to my desire to find new ways to market both to the world. My success has flowed naturally due to my desire to give back and change lives the way that Inspire Greatness changed mine."
We asked Anne a few questions and here are her responses:
What led you to pursuing a career in the beauty & wellness industry?
Believe it or not, law school led me to a career in beauty and wellness! I started working part time at Sephora as I studied law. Turns out, the legal field was not for me. I became burnt out from the fiercely competitive atmosphere. I turned my side hustle at Sephora into a focus on finding wellness through the love I was developing for the science of skincare and the art of makeup. The next logical step was becoming an esthetician, so I enrolled at the Aveda Institute Tucson.
What did you choose an Aveda Institute for your education?
I chose the Aveda Institute because of the Aveda mission. I was living an Aveda lifestyle in certain ways, through my commitment to environmental sustainability and use of natural products, and I wanted to pursue my own personal balance as I pursed a new career.
Upon graduating, how did you decide what to do and what were your early experiences in the workforce like?
The decision of what to do was easy for me because I never left the Institute! I knew I wanted to stay connected to the network and, through the institute, I could develop ties to Aveda corporate and relationships with local accounts. Any challenges? Any amazing opportunities? So many! The first amazing opportunity I experienced after I graduated was attending our Study Abroad experience in India. Organized by my colleague, mentor, and dear friend, Brad Van Dyke, and led by tribal elder Helga Hefner, I discovered Horst's India. The next great opportunity came through the Makeup Coach program. I was fortunate to be certified as an Educator and Coach by Janell Geason, who would later audition me as a Makeup Pure-Fessional. I cannot put into words how much I learn from every minute I spend with her. She is an amazing artist, inspiring mentor, and a genuine person.
What is the most valuable thing you learned while attending school?
The most valuable thing that I learned in the Esthiology program is that you cannot offer balance to another being without first balancing yourself.
As your career grows, is there anything you're now glad you learned as an Aveda student?
I am glad that I learned life skills in addition to technical skills, the greatest of which is the power of intention. Approaching every guest, model, meeting, or event with the intention of giving and receiving love helps me to achieve greater results.
Even the greats have bad days! What has been your most embarrassing/terrifying experience in your career? I was completely terrified for my makeup Coach certification! I spent the entire night before getting sick from nerves which had never happened to me before and has (thankfully) never happened again. Do you have any advice for current Aveda Institute students?
Your education is what you make of it. Focus on developing and competing with yourself and don't worry about what you classmate next to you is doing. Take advantage of every extra opportunity, class, workshop, guest, or speaker that is scheduled. Ultimately, be positive. If you encounter challenges along the way, immediately begin thinking of solutions instead of excuses.
Follow Anne Skubis on Instagram!.