Esthi Student By Day, Skin Care Influencer By Night.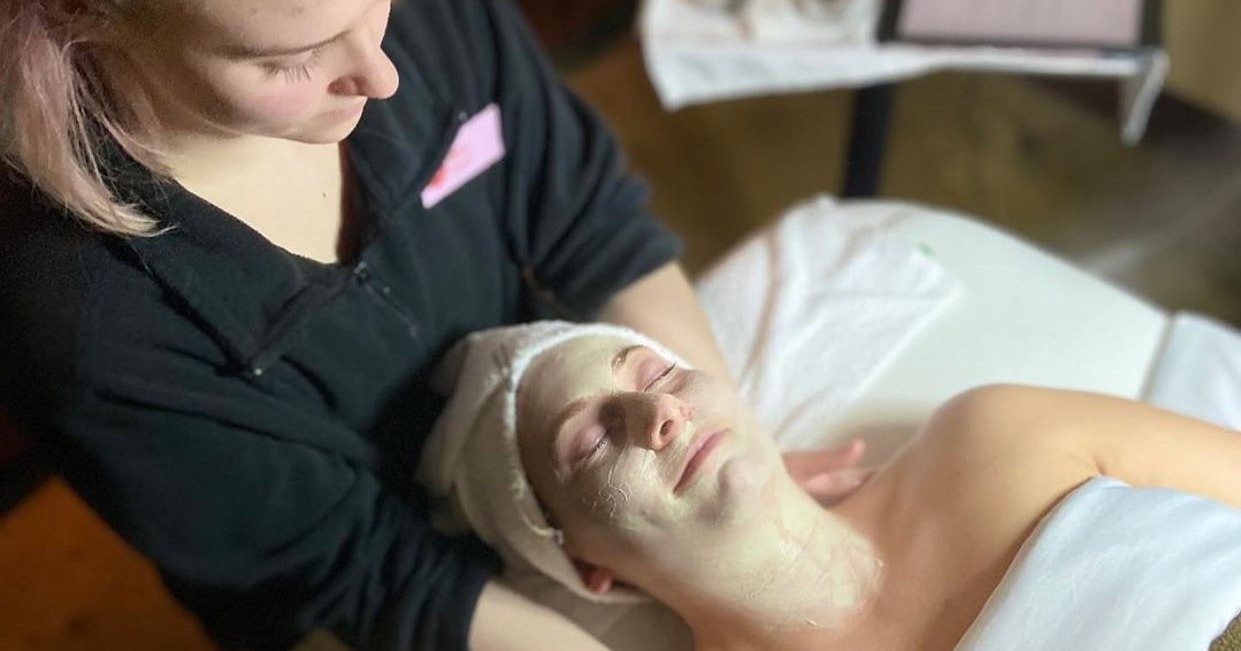 It's no secret that skin care has been on the upswing. Self-care is officially on-trend, and our skin thanks us for it. But have you ever wondered about taking your facial treatments a step further and enrolling as an esthiology student? We asked Erica Choi, an Aveda Institute esthiology student and content creator for @eggcanvas, what life is like learning how to be a skin care professional.
What is your typical day like at the Aveda Institute?
I'm in the full-time program, so we start each class at 9 a.m. Due to the pandemic, 75% of the program is completed virtually. Each day is different—usually a mixture of theory and hands-on demonstrations. We also practice daily on our mannequins.
Which course sections have you completed so far, and what have they been like?
The course is divided into theory and practical sections. The theory portion covers various topics such as Anatomy, Skin Physiology, Advanced Treatments, and more. The practical portion focuses on makeup, waxing, and facial treatments. The Aveda program takes a holistic approach to esthiology, which I truly appreciate.
What sections do you still have left? What are you most looking forward to learning?
We have completed the entirety of the theory portion. The remaining 25% of the program focuses on the practical aspect and must be completed in person. Treating skin is entirely different in practice, so I look forward to the next few weeks executing all that we have learned.
 

 

View this post on Instagram

 
What has been your favorite part of the course so far? Why?
Honestly, all of it. Mariel, my instructor, is one of the most enthusiastic and uplifting people I have ever met, and every day has been a complete joy. My classmates (now, esthi-besties!) and I all have this amazing positive synergy. It makes my heart so full just thinking about all the memories we have made during this crazy time and I'm excited about the impact we will make in our professional endeavors.
What has been the most challenging part of the course for you so far? Why?
As much as I've enjoyed learning from the comforts of my home, so much of esthetics is very tactile. It has been challenging to apply these techniques by only practicing on a mannequin.
What help or support have you gotten to overcome areas you have struggled with?
Mariel is exceptionally supportive. Group discussions about things we have read about outside of class are also very helpful in learning about market trends.
 

 

View this post on Instagram

 
Have you had any business training? What have you learned?
We've discussed business topics consistently throughout the program. We also created our resumes and cover letters, planned our ideal spas, researched spa businesses in the area, and discussed their customer service and offerings.
What parts of the course do you think will prepare you the most for your career?
The theory and practical portions equally. Aveda's holistic perspective on beauty and wellness is a very modern approach, which has been incredibly beneficial to developing my own viewpoint.
What are your career goals? How do you think Aveda Institute or being part of the Aveda network will help you achieve them?
My next step will be launching my skin care brand, and I look forward to applying all that I have learned and sharing it with my brand's customers and my audience on social media. I also dream of creating a wellness center that can provide beauty services with a comprehensive skin care, fitness, and education program. Aveda's network is full of amazingly talented and kind-hearted people, and I love knowing that I am now part of this community.
Are you ready to start your journey as an Aveda Institute esthiology student? Contact an Admissions Advisor about the best fit for you here.