Editorial Styling: Where Your Beauty Skills Can Run Wild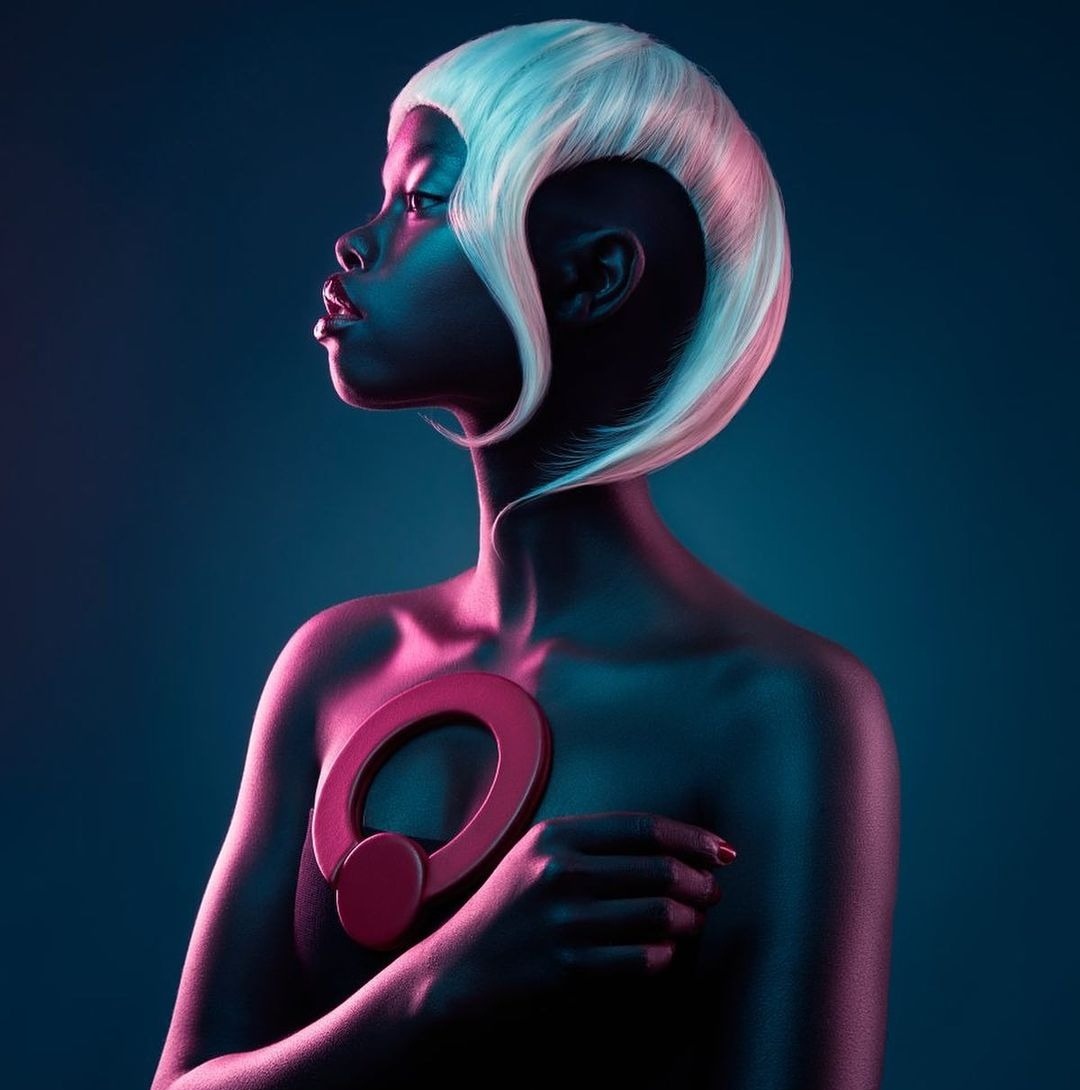 By day, these two Aveda artists and educators delight clients at Serenity Couture Salon in Des Moines with mainstream beauty looks from trendy to classic. But off the clock, Sam Watson and Matt Rouse turn hairstyling and makeup art on its ear—crafting outrageous, fierce, experimental and innovative looks at photoshoots that let them use their professional skills to tap into their creativity.
Sam, Matt and photographer Trav McAvaddy are the core group of artists they call "the band," working with talented models, wardrobe stylists and other beauty pros to achieve eye-popping, mind-blowing images that have definitely made an impact. 
Top industry competitions including the North American Hairstyling Awards, International Beauty Industry Awards and the BehindTheChair.com One Shot Hair Awards have all recognized them as finalists and winners. 
We asked Sam and Matt how they got started in editorial styling and what advice they have for beauty artists looking to get involved.
Tell us about yourself and your journey in the beauty industry.
SAM: During my time attending the Aveda Institute-Des Moines and working at Serenity, I realized I loved education—both taking and teaching classes. I started "learning to teach." I took any format class I could get my hands on (and still do). I taught for a few years while working behind the chair, and got involved in doing makeup for the Serenity team's NAHA submissions. 
After working with the team for a few years we decided to start submitting in different categories, and I began directing my own shoots with the help of my teammates. Amidst all that, we went to New York Fashion Week alongside the very talented Jon Reyman, an experience that opened my eyes to a whole new way of styling. 
MATT: When I started at the Aveda Institute-Des Moines in October 2013, I found it difficult as someone who didn't grow up doing siblings' or friends' hair. I felt overwhelmed at first but was driven to get better. 
After graduating, I worked behind the chair at Serenity for a few years before returning to the Institute as an educator. I worked there part-time while maintaining a clientele behind the chair. 
View this post on Instagram
Sam teaching makeup art in-house at Serenity Couture Salon Spa. 
What inspired you to begin editorial work?
SAM: My first experience shooting was watching my friend, Aveda Purefessional Madelyn Cunningham, doing a shoot about honeybees. The makeup was not your typical off-the-street look. It sparked a passion for mixing materials and finding different ways to achieve a look. Now, I like to use unconventional materials to create makeup art. I keep my mind open to any continued inspiration that comes my way.
Matt and I also took a class from award-winning Damien Carney and it taught the different ways you can create a wig. So, we started wig making. Matt and I began "Arts and Crafts Days" at the Institute where we would both bring a box of pinch hair and assorted items from Hobby Lobby and make hairpieces or wigs. 
MATT: I first realized editorial work was a possibility at the Institute when we talked about the different awards the school had won via Edwin Neill. I found out about NAHA and thought competing in it was something I would love to accomplish in my career. I've always enjoyed having a creative outlet, and saw photoshoots as a way to be a little more creative when it came to hairstyling. 
How did you break into working editorially?
SAM: Most of my editorial start came from a class I took called Mastered. We would have to come up with a concept from a single word and shoot it. Part of that curriculum was a workshop held in several places around the world, including London, where I chose to attend. I returned inspired and ready to shoot with my team. 
MATT: After I graduated I reached out to our school's photographer and offered to assist on photoshoots—grabbing lunch, coffee, whatever. I didn't have the skill set developed yet to do a shoot of my own, so I figured that being around the set I would pick up on the things I needed. He worked with a ton of stylists on various shoots and I found a way to be useful so I would continue being invited back. 
One day a stylist cancelled and I was asked to step up. After that, I just kept showing up.
Eventually, I got the opportunity to lead my own NAHA shoot and ended up winning the People's Choice Award that year. That same image went on to win the Avant Garde category at Behind the Chair's Big Shot awards, and most recently won Best Unconventional Hair at the International Beauty Industry Awards.
View this post on Instagram
Led by Matt, the team won multiple awards for this image from NAHA, BTC & the International Beauty Industry.
Can you describe a typical day at an editorial photoshoot?
SAM: I am usually early with snacks and coffee for everyone. Models start to show up and Matt and I trade off on prepping hair and makeup. With makeup, I usually get their skin moisturized with Aveda skin care and pass them off to Matt. If I'm helping with hair, I shift to getting hair wrapped for wig caps or creating a base for the style chosen for the first look. Our photographer Trav begins setting up and testing his lighting. There is almost always music setting the mood. 
Matt and I will team up, dancing around the model until we have achieved the look we will inevitably change (hopefully only slightly), when the model heads back from wardrobe. On occasion, we can get a designated wardrobe stylist but if we are unable to find one, Matt and I will plan out some looks. We do a few test shots to get the model warmed up. 
Once we have found the perfect position for lights with hair, we start fine-tuning any details we are seeing on our TV screen or laptop. Trav connects to those so we can zoom in and dissect the look as a whole and possibly cut down on some editing time for him with the final image. Once we skim through the shots and decide we have the look, we will either switch models if there are multiple, or change looks. 
After we have all our looks, we declare it a wrap and start the clean-up and tear down all of our equipment—not without doing a couple screen grabs of images so we can reflect on our work.
MATT: Every shoot is different. Some have more test sessions, some have weeks of planning. For some shoots we will have met prior and come up with a mood board for what we are trying to accomplish. Other days, we just shoot for the fun of it and don't really have a direction. 
Shoot days can vary. We've had shoots last upwards of 12+ hours, and we've done them as quick as 45 minutes. The model is the most important person on set. Their mood will make or break the shoot, so it's all about keeping it light with everyone laughing and having fun. Shoots should be a fun, creative outlet. 
View this post on Instagram
Prepping for the shoot.
View this post on Instagram
The final look.
How does editorial styling differ from in-salon styling?
MATT: Editorial styling is a lot more expressive. We try to find models that are open-minded and down for whatever. We typically start the shoot with something the model can use for their Instagram—something a little more commercial—before we turn it up to 11 and get into the creative stuff. 
I think this is one of the reasons our models keep coming back, even if we do weird things like putting play-dough on their head (that really happened!). It creates more of a mutual exchange of benefits, as opposed to us just doing avant-garde things other hairstylists would find interesting, but may not be usable for their modeling portfolio. 
In-salon hair is completely different in the sense that we are doing exactly what the client wants. Editorial styling allows us to be as creative as possible and try things we probably wouldn't ever get the chance to do in the salon. 
With that said, working on editorial shoots made me a much better stylist behind the chair. After working editorially, I started to see shapes differently and could really visualize what works well with each client's face shape in a way I couldn't before. It taught me a whole new level of polish for my final salon looks. So while in-salon and editorial styling are very different things, I believe they complement each other well. 
What has been your favorite editorial photoshoot experience so far?
SAM: One of my favorites was when we really started to get together regularly for practice shoots, and had a wardrobe stylist that found some cool pieces that we styled hair and makeup to complement. At the time, we were using an amazing loft space with a ton of natural light. Looking back, we got several images from that shoot that I love. 
For our most recent Through The Lens class at the Institute, Matt and I brought in a model and showed the class how we prep and shoot. We prepped our model throughout their group sessions, and we actually didn't end up shooting until the classes were all done. But at the end, the students that stuck around to watch were so excited about their classmate (our model) showing off her look. We got some great images.
MATT: Competition shoots with a big team are always a good time. I seem to enjoy the chaos and energy they bring. However, some of my favorite times are when it's a small group—just me with Sam, Trav the photographer, and a model. We have worked together for such a long time that we can just get in our zone and create. We call it "band practice."
What is the most challenging aspect of editorial styling? The most rewarding?
SAM: The most challenging part of styling is when you have a vision of how you want the hair to look, but it is not translating on camera. 
MATT: For me, the most challenging part of editorial styling is entirely mental. Getting in my own head about what is and isn't good. It's super easy to compare ourselves with everyone else, to see all these talented, inspiring artists on social media and think "I could never do that."
There's something very raw about creating things—art, images, hair, whatever. It feels like a piece of you is out there for everyone to judge and critique. It's quite a surreal and humbling experience. The most challenging part is also the most rewarding, the sense of accomplishment you get when you prove to yourself that you are good enough, creative enough, talented enough to produce great images. 
What is the most important thing you learned that prepared you for editorial work?
SAM: Building trust with your team that enables you to let down your guard and speak your ideas. Having that freedom can help you create some amazing things!
MATT: You can accomplish a lot more with a team than on your own. The cliché "teamwork makes the dream work" is overused but is so true. I wouldn't have been able to accomplish any of the things I have thus far without my team. 
Hard work also pays off. Once I learned that it's okay to fail—and almost expected, actually—I was able to let go of any anxiety I had around editorial work. Now, I create when I have what I think is a good idea and I let the work speak for itself. 
View this post on Instagram
Led by Sam, the team created these looks for NAHA 2021.
What would you say to students or stylists who want to get into editorial styling?
SAM: Keep practicing! Even if you don't have a professional photographer, take pictures of your work. It will only help you improve. 
MATT: If it's something you are passionate about and want to explore … just start. Start with what you have. It doesn't matter your skill level, budget, etc. Just start. 
I found it helpful to just start following people I looked up to and try to reverse engineer their work. I would grab a mannequin and experiment, trying to recreate looks. 
Try to find a like-minded group of people that are willing to put in the work and help each other get better. We've reached out in the past to local high schools and colleges that have a design program for wardrobe. We've been lucky to find Trav, a great photographer that has worked in our company for years, but there are tons of up-and-coming photographers on Instagram trying to build their portfolios that would be willing to work with you.
Do you have any advice for students seeking to improve their styling techniques?
SAM: Take as many classes as possible and keep an open mind. You can always learn from others on and off set. 
MATT: Repetition is key. Before going to New York Fashion Week, I didn't know how to do braids except basic ones. I would sit with my mannequin while watching Netflix just practicing the same braids over and over, until I felt good about it. 
Go to as many classes as you possibly can. There is tons of online content out there as well. I've found the majority of stylists are super willing to share and answer questions. I have DM'd tons of stylists on Instagram asking them how they created certain looks, and got great responses. 
Interested in a styling career that includes creative editorial? You'll get the support and direction you need at the Aveda Institute. Find yours here.