Creative Dreams Led Him To Aveda Institute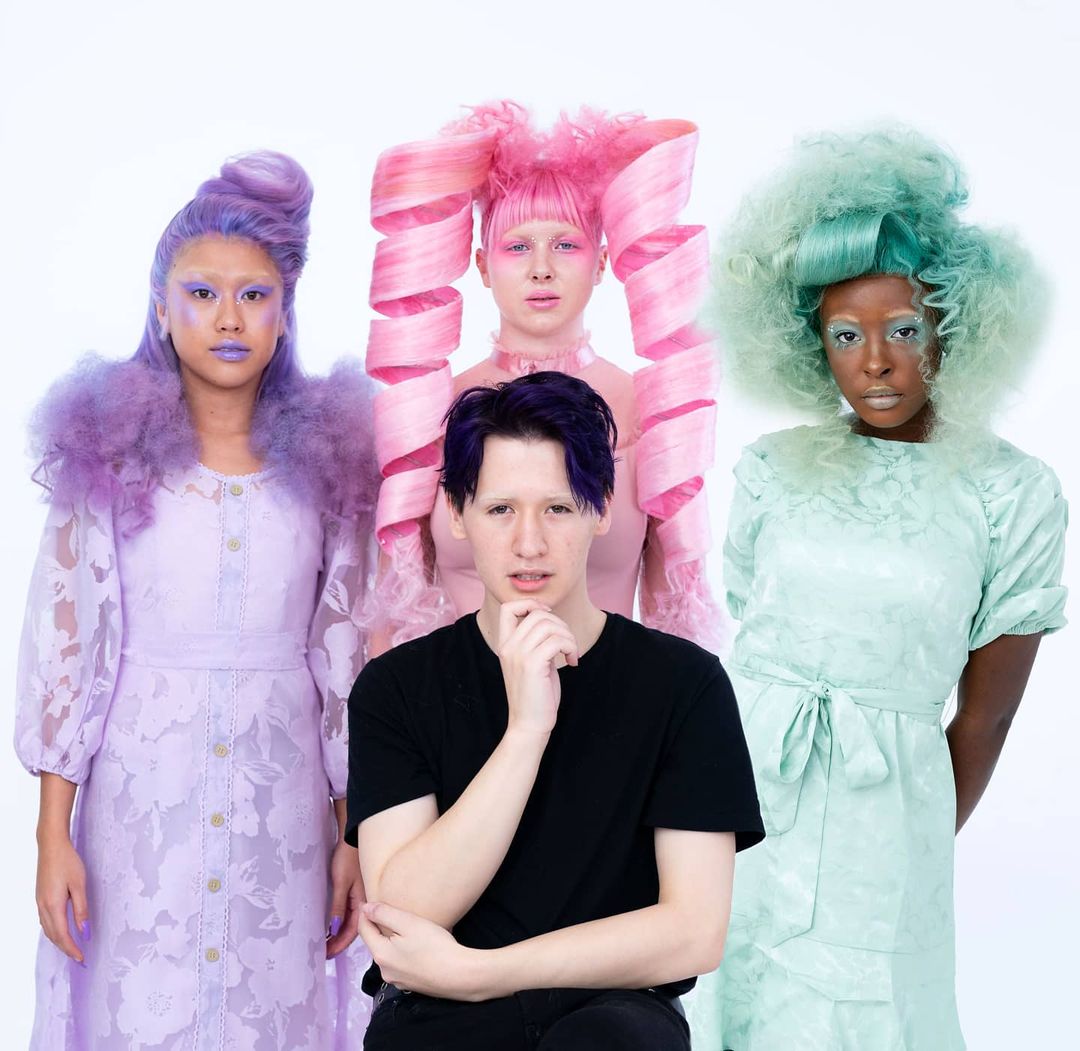 Joey Posner earned a scholarship to Aveda Institute Minneapolis after winning their Catwalk for Water competition, creating a fashion look from recycled materials. "In class, we get really into the details of hair structure and how hair works, and a lot of other small things I didn't know about and didn't even think about. I didn't expect to love all the small details."
Why did you select an Aveda Institute?
I chose to go to Aveda Institute Minneapolis because I wanted to go to a place that had a legacy to it, a name—and I knew that Aveda was very well-established and that they source everything ethically and the ingredients are naturally sourced, and I really like that. I gather the energy of being in the gorgeous space in the institute—it's amazing. I love the vibes of the building. I feel safe, I feel very comfortable. 
What were you surprised to learn at the Aveda Institute?
I definitely knew I was going to know a lot about hair coloring, hair cutting, but we get really into the details of the hair structure and how hair works, and just a lot of other small things that I didn't know about—and I didn't even think to think about. So, I learned a lot about that, and that was really cool for me. I didn't expect to love all the small little details, but you learn to love it. It definitely helps when you're doing hair. I used to beat myself up whenever I messed up on little things, but now I realize that every time I do that, I notice a change and I can fix it in the future. Trial and error is okay. I can mess up a million times as long as I'm getting better each time I mess up. 
View this post on Instagram
Can you describe a highlight of your academic experience?
I won a scholarship to Aveda Institute of Minneapolis with my entry for the Aveda Institute Catwalk for Water. My entry was all recycled materials, and I started off with making a dress out of paper, um, newspapers and plastic, old party supplies from New Year's I think, some of those beads, and just got some old corset from a costume, cut it up. Instead of doing hair on my actual model, I thought it'd be fun to do a human hair wig that looks very realistic. I made the wig platinum blonde, and installed the wig on my model. The makeup–I wanted her to have no eyebrows, just pencils, and it was a lot of work. Oh my goodness, it was a lot of work—but it was so worth it because a few weeks later, I was awaiting the results and I got a FaceTime call. When they called me I was just blown away. I couldn't believe it was happening, I was like, this has been a dream to go to a cosmetology school for so long, specifically Aveda. I wanted to go to Aveda, and now I get to go there because of the scholarship, and it was so amazing. I started crying afterwards. My family and I just hugged and were jumping up and down in our living room, it was crazy. 
What are your career goals upon graduation?
My true passion right out of the institute is to do big, creative projects with amazing, creative hair and amazing makeup. Hopefully, I can produce photo shoots that are gorgeous and very eye-catching, and work in a salon where I can do those things and be more creative, be more free.
View this post on Instagram