Beyond the Chair: Alternative Careers For the Cosmetologist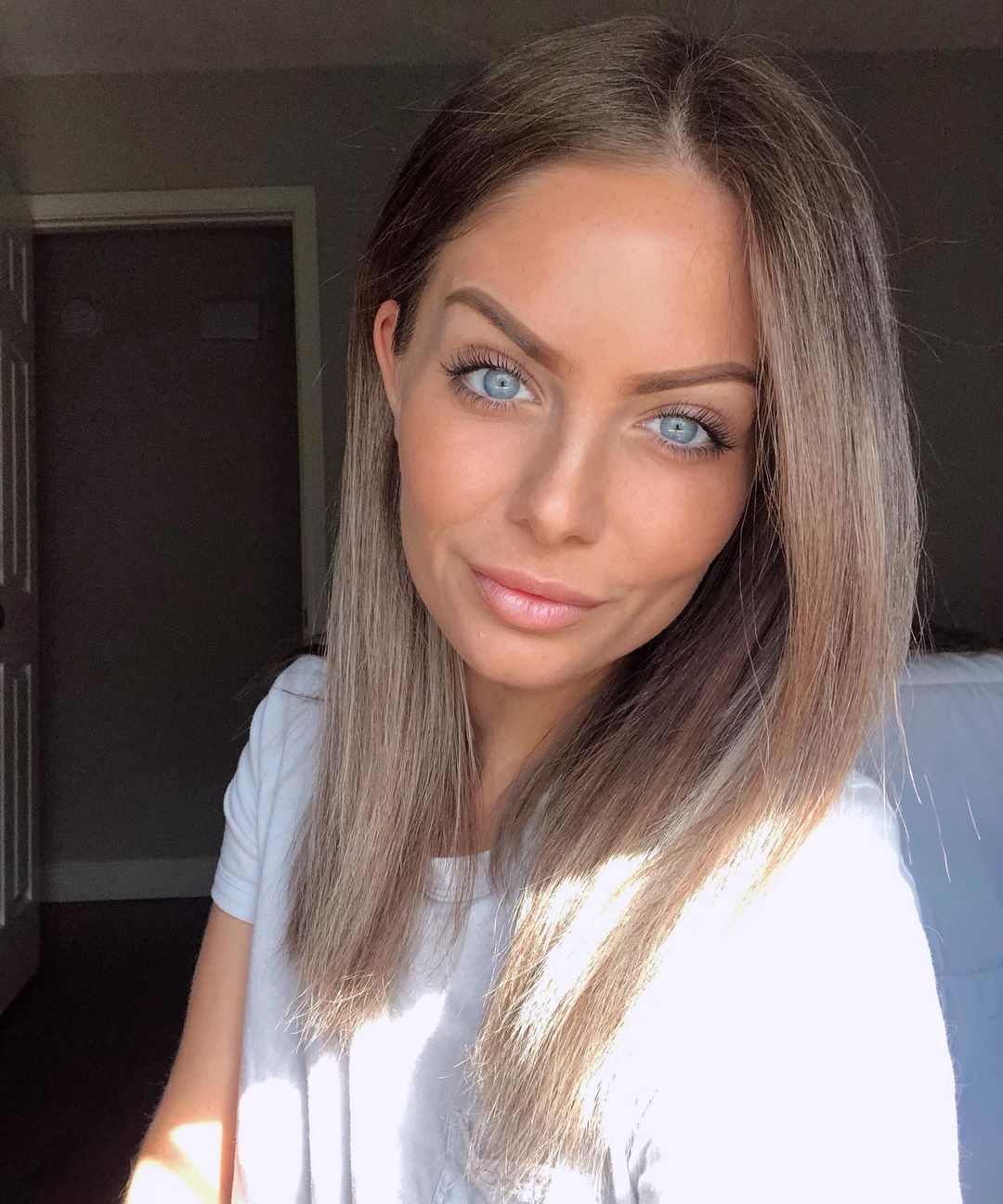 Sara Pestella, creative director and educator for Level 10 Education and owner of Level 10 Salon.
We all know about the benefits of a cosmetology license working behind the chair…but what about alternative paths for the beauty professional? We asked Sara Pestella, creative director and educator for Level 10 Education and owner of  Level 10 Salon, to chat with us about the road less traveled.
Tell us a little bit about what you do.
I am a hairstylist and educator for my brand Level 10 Education and the owner of Level 10 Salon in Destin, Florida. I originally started my career working behind the chair—that soon grew into a desire to educate. I launched Level 10 Education, which spurred my dream of opening my own salon.
Level 10 Salon has been open for about a year now and is home to an amazing team of women that I handpicked throughout my 10-year journey as a stylist. It truly is a dream come true.
Can you tell us about Level 10 Education?
When I am educating it is important for me to stay close to my "why"—the reason why I am educating is different than the reason why I am leading a team at the salon. I want to inspire those behind the chair to invest in their education and make a connection with their clients. I tell my stylists, "You have the ability and talent to give your clients their dream hair…so let's make it happen."
When did you know that this was the career for you?
Since I was a kid, I was drawn to this career—I always loved all things beauty and fashion. When I was choosing a cosmetology school, convenience and location initially drew me to the Aveda Institute Tallahassee. But as soon as I went on a tour, it felt like home.
They truly cared about my career, and the admissions team was completely transparent. They never used the word failure—it was all about opportunities. It changed my mindset because, at the time, I didn't realize that there were more opportunities available with a cosmetology license besides working behind the chair.
What aspects of your Aveda Artist training have benefited you in your current career?
Aveda offers professional guidance, and they instill these values in their students. They focus on a professional chairside manner and what that conversion looks like with clients.
I feel blessed to have been guided through professional and personal relationships with Aveda mentors—and that is indeed the point of difference for me. Aveda cares about hand-picking their leaders based on values, and I learned so much from that.
 

 

View this post on Instagram

 
Did your current path require any additional training?
You have to know the basics before you can get out of the box—but I was so eager to learn in cosmetology school that I just wanted to start doing the things I saw in photoshoots.  I took advantage of the education Aveda offered when I was a student. I wanted to be challenged, so I dove into the advanced color classes. I invested in advanced education from individual hairstylists and still constantly take advice from both newbies and seasoned professionals. The key is to live outside of your comfort zone.
I also don't think that people talk about practicing at home enough. The trial and error, the hours spent failing on doll head after doll head so that I could be successful on a client…those all count as education. They say that to be a master at anything, you have to practice for 10 years, and considering all my education and hours practicing, I feel kind of close. At the same time, I am so far away.
What is the best part of your job?
In my current role as a leader to a brand-new team, I am able to weave in values that will help us stand strong for years to come. It's hard work and constant conversations, but I want a legacy beyond beauty.
I am trying to open up the conversation regarding mental health in the industry. Work ethic is something that I value a lot—but it doesn't have to be the same work ethic that I had. There are all these quotes circling like, "Lose yourself in the things you love" and "Find what you love and let it kill you." Now the conversation with my team is very different. 
I want to ask questions such as, "What does work ethic mean to you?" and "What is your dream schedule?" Ultimately, if you want only to work two days a week, what does your work ethic look like during those two days?
Is there anything you wish you would have known before pursuing this career?
I think the beauty in one's journey is in the unknown and growing to figure it out yourself. I will say that in an industry of passion, it is so easy to lose yourself. I think that we tend to overcomplicate things—you have to find what works for you. Ask yourself: how do you see yourself working in this industry and maintaining life at home?
You have to stay close to your "why." If it feels right, go for it. That's how I live my life—I opened a salon because it felt right and put in the effort every day. I don't know what I am doing half the time, but here I am. You can really do anything with a cosmetology license—editorial, freelance, social media influencing. The possibilities are endless.
 

 

View this post on Instagram

 
Are there any skills or personality traits that would allow someone to thrive in your career?
It helps in this industry if you are eager to learn, willing to listen and have a positive mindset. Organizational skills are key, along with computer and social media training as our industry continues to move towards having an online presence. However, people skills and the art of connecting with others will take you to places that you can only dream of.
What is the next step in your career?
Since I was young, my dreams have always been so much bigger to me. It sounds crazy, but I want to leave a legacy behind. Ultimately, I want to serve clients and truly empower them. I'm in the process of planning a book and a podcast centering around the power of influence and the hustle culture in the beauty industry. I want to use my voice to bring difficult conversations to the forefront and shed light on the things we don't talk about.
What does a typical workday look like?
This is my first year owning a salon and managing a team, so it's a transition from when I was only working behind the chair. I take one day a week to gameplan and tend to administrative duties. I take another day to set goals and intentions—this keeps me close to my "why" and my purpose.
Then I have two creative days where I take clients or work on photoshoots. While my creative time is important to me, I had to step back from behind the chair to step forward as a leader. I always make sure to carve out time to be still with my team—no clients, no notebook. We hang out and eat microwavable mac and cheese in the back room. Balance is key.
 

 

View this post on Instagram

 
What advice would you give to an Aveda student who is uncertain about their career goals?
You will always have uncertainty, but being fearless in your pursuit will always set you apart. Do it even if you're scared; do it despite what the facts say. Love yourself enough to go for it no matter what. The worst thing that can happen is it leads you somewhere different. In the end, every step leads you closer to what is meant for you. So leap—you can't keep living in uncertainty.
If someone is interested in pursuing a career similar to yours, what should their next step be?
Write your dreams down and tell your friends out loud. Take someone you admire out to lunch and bring a notebook. Listen to podcasts to keep your mind moving in the right direction. It's so easy to get stuck in fear and uncertainty. A mind is a powerful tool—feed it good things, and you will see results. And finally…remember that you are enough.
Are you ready to start your journey as an Aveda Institute cosmetology student? Contact an Admissions Advisor about the best fit for you here.