Be a Rising Star: 5 Reasons To Join A New Talent Program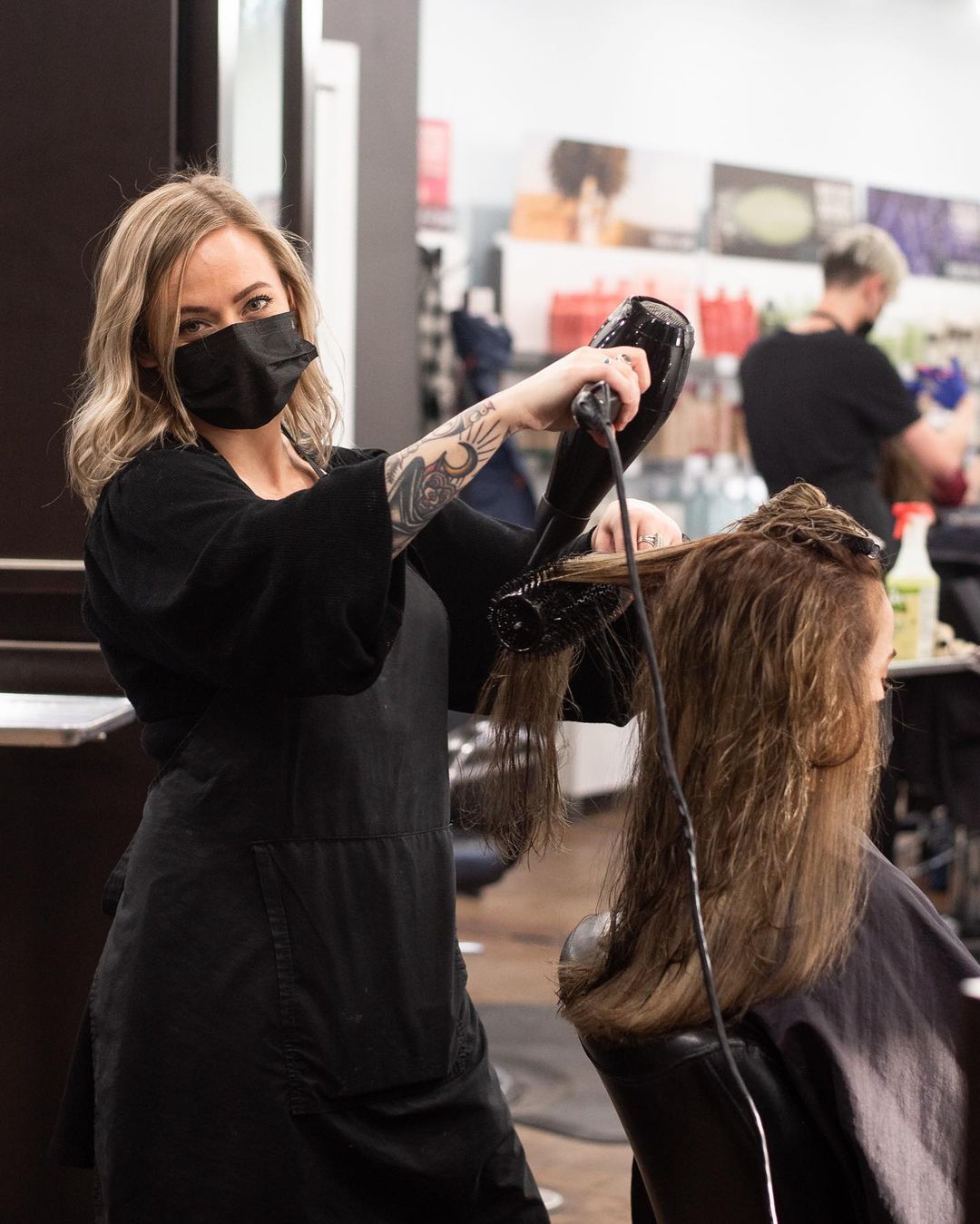 So you've graduated from the Aveda Institute and aced your state licensing exam. Now what? 
Well, obviously you want a job—one that's a good match with your personality and career goals. If you're ambitious and envision a career with many options to advance, we recommend you seek out a salon with a New Talent Program. 
Designed to make recent cosmetology graduates comfortable and profitable in an upmarket salon spa environment, these programs are the perfect launchpad for new stylists who want to take their careers far—to Fashion Weeks around the world, to editorial or celebrity styling, to ownership of their own business, or to becoming an advanced educator (to name just a few options).  
What sets salons with New Talent Programs apart from other post-graduate routes? We talked to Jim Pacifico, owner and founder of Centre Salon & Spas, and Beckie Alborn, Director of Education of K. Charles & Co. Salons, to find out.
View this post on Instagram
1. Quickly learn how to work with upscale clientele, performing in-demand services.
B: We spend a good amount of time focusing on foundational skills. Later in the program, they move into more advanced color techniques, such as current color trends like balayage, hair painting, and texture color. We also focus on cutting techniques and chemical services in addition to self-marketing, business building, styling, extensions, and other next-level techniques that come and go throughout the year. 
The best way to practice and learn is by using real people! The value in model work is not just real hair, but real conversation and opportunity to practice amazing consultations, pre-booking, and home-care conversations. It's so fun to see our students complete a service cycle well and watch the light bulb go off for them. Those human connections are paramount. 
J: New hires learn how to create a deeper connection with their guests and give better consultations—which, in turn, leads to a higher percentage of pre-booking. They learn how to maintain a high level skill that our guests have come to expect from a Centre six-figure stylist!
2. Make mistakes safely (that is—not on real guests). 
B: Beginning with a program specifically meant to hone and perfect their skills allows the learners to make mistakes in a safe environment. They are able to learn and grow rather than crossing their fingers and hoping that everything is right, without the knowledge and support of a dedicated team to help them.
3. Become an essential part of the team.
B: Our apprentices are an integral part of day-to-day operations and building relationships with our guests. From shampooing and basic color applications to salon upkeep and stylist shadowing, an apprentice can expect to be very busy. Some days there will be lots of tasks, while others may offer more opportunity for one-on-one coaching and skills training. Whatever the day may bring, our team always gets the chance to go home at the end of the day knowing that they were an important part of making it great.
4. Feed your love of learning and mastering your craft. 
B: Creating an ecosystem of "learning never ends" gives accountability throughout all levels, and encourages growth so that we can not only serve ourselves, but the generations to come after us. 
Our expectation of every service provider in our company is to always be looking out for chances to grow. Our salon in turn provides endless growth opportunities for them.
J: Our team members maintain relationships with educators across the country, and we book them throughout the year to come to our salons and teach advanced classes.
View this post on Instagram
5. Get into "big picture" thinking, about both your daily job and your long-term career.  
J: Our apprentices learn how to accurately forecast their day behind the chair. This enables them to learn what their service day looks like versus what it could possibly turn into—which lets them have a more in-depth conversation with their guest, like "I was thinking about your hair."
B: You are about to embark on an incredible journey—so remember it's a marathon, not a sprint. If you want long-term growth and success, you need to plan long-term. Go shadow at salons that you're interested in and seek places that provide the opportunity to grow. Ask good questions, don't settle for "okay," and look for unconventional opportunities. Let your work and work ethic speak for you. But most of all, share your heart … and your passion.
Ready to start your lifelong journey? Start by applying to an Aveda Institute near you. Find out more here.