Aveda Students Named NAHA Finalists and Student of the Year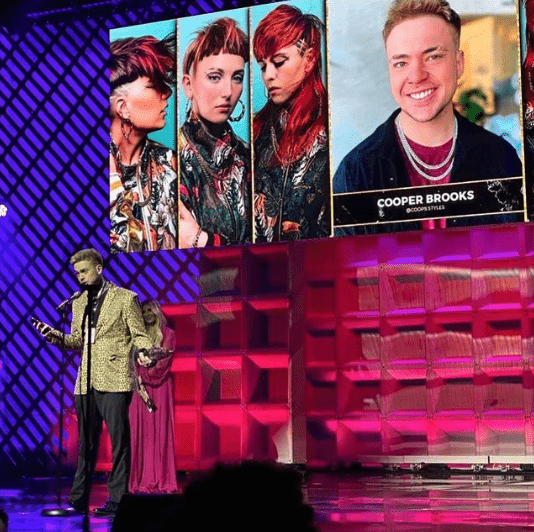 On April 2, the Professional Beauty Association (PBA) announced the winners of the 34th annual North American Hairstyling Awards (NAHA) at the Anaheim Convention Center in Anaheim, California. Winners included Student of the Year, Cooper Brooks of the Aveda Institute Phoenix. 
Brooks, who will also be participating at Aveda Congress 2023 gave a heartfelt speech thanking his NAHA team, parents and everyone else who supported him in his NAHA journey.
"It took seven days a week, two salons and one world-class barbershop to do this," Brooks joked to the NAHA audience. 
"I have so much passion for hair that this career has consumed all my thoughts. I couldn't focus on anything else—I dream about doing hair," he added.
"That's what it took for me to get here."
View this post on Instagram
Cooper Brooks on stage at NAHA with his winning photos.
Photographer: Heidi Gress
Aveda Students Shine
Brooks wasn't the only Aveda Institute student to be recognized at NAHA. His fellow finalists in the Student of the Year category included Destiny Johnson of AI Columbus, Didem Goturk of AI Los Angeles and Nicole Sherman of AI Denver.  
With the help of their instructors, each finalist put together a team to make the vision for their submissions come to life.
"I was inspired by the childhood book Rainbow Fish," says Johnson. "I wanted the color/cut/style to have a tropical vibe, so I did a pixie cut with 'fish scales' on the side and took my color scheme from the book cover."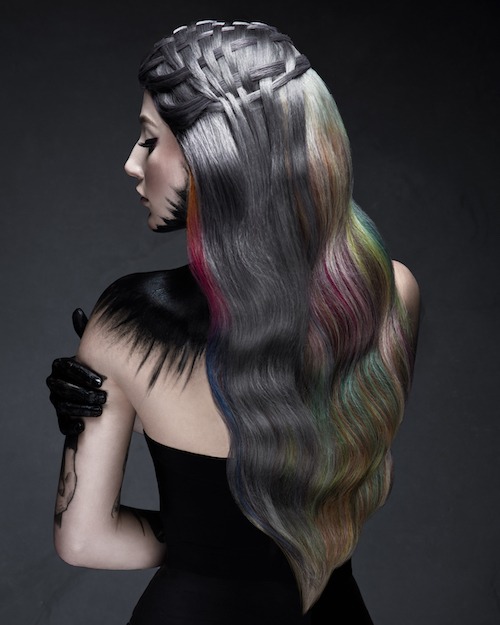 Hair: Destiny Johnson
Photographer: Nohemi Capetillo
Makeup @ebonys_esthetics_room
Johnson says the time she spent working on her submission inspired a passion for barbering and custom color. 
"My instructors guided me through the process of color placements and formulas," she says. "I learned something new from everyone on my team." 
Goturk says her  vision was clear from the moment she started the process and her team helped bring it all together.
"The hairstyles were my initial concept, and I knew the exact looks I had in mind for each model," she says. "I worked closely with Laura, one of my educators, who guided me through the whole process and helped me find the perfect team to make my vision come alive."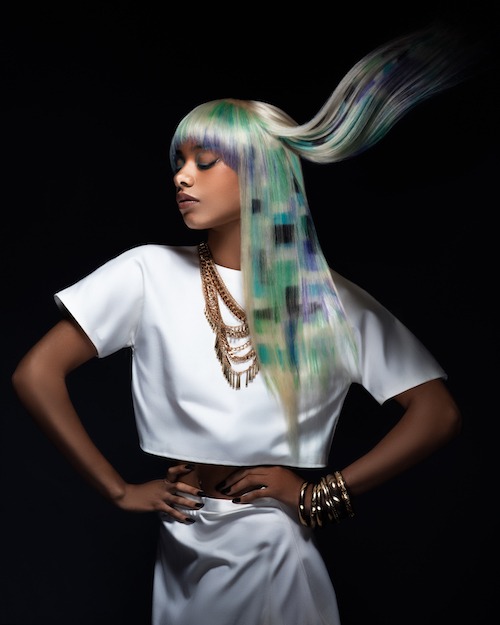 Hair: Didem Goturk
Photographer: Nohemi Capetillo
Makeup @tailoredhairbytaylord
Model @rikki.rosee
Model Agency @nvmodels
Make Your NAHA Dreams Come True
With their instructors and teams behind them, each finalist put in endless hours of work, pouring their creativity into their NAHA submissions. And they believe you can do it, too.
"Put your everything into it," Goturk says. "Have fun, be creative, technical and cohesive." 
Johnson echoes Goturk's sentiments.
"Push your potential and submit," she says. "Take an idea, run with it, and show the world (and yourself) what you're capable of—it could change your life and position in a major way."
After becoming a NAHA Student finalist, Johnson is now on her way to becoming a platform artist on stage for Aveda Congress 2023. 
"I'll be in front of thousands of top industry professionals, which is the best feeling ever as a new artist in the beauty industry," she says. "My career is off to an amazing start, and it all started from NAHA." 
Learn more about NAHA and how to enter here.