5 Reasons To Choose Aveda Products Every Time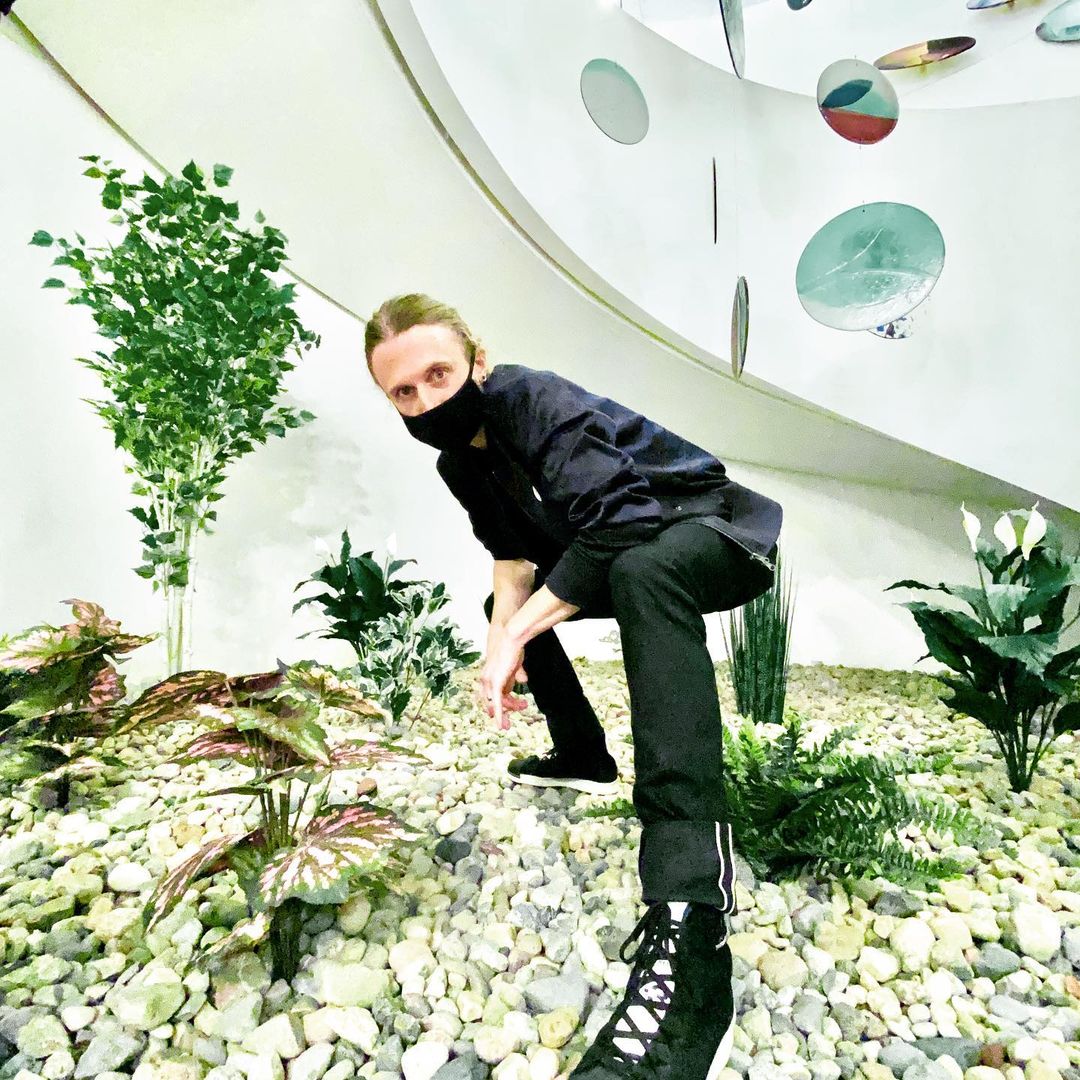 Plant POWER! Aveda products are now and forever 100% vegan. This tremendous step toward sustainability got us thinking … besides being made and manufactured entirely without animal products, what else sets Aveda products apart from the rest? 
Meet Deron and Alicia.
Who better to answer that question than our product knowledge experts, Deron Edward and Alicia Rae!
Deron is an Aveda Artist, content coach, and product knowledge expert for the Douglas J. Aveda Institute in East Lansing, MI. He has an Aveda Product Knowledge YouTube channel where he shares his passion for Aveda's brand and culture.
Alicia is a certified yoga instructor, licensed esthetician, and Aveda educator at Three Cutters in Denver, CO. She focuses on incorporating the principles of yoga and Ayurveda into everyday life, especially in beauty care.
They had much to say about their favorite products and rituals … but most of all, why Aveda products are one-of-a-kind in the beauty industry. 

Deron Edward, Aveda Artist, content coach, and product knowledge expert
1. Aveda products are free of synthetics. 
Deron: My mom started using Aveda when I was little. She is allergic to some common synthetic ingredients that other professional lines use, and Aveda was one of the first to leave them out of their products. I myself have experienced reactions from synthetic aromas, and Aveda never uses them. From a young age, I was intrigued by the unique aromas and beautiful packaging. I knew when I launched my career I wanted to work with Aveda products exclusively.
Alicia: Our sense of smell is our strongest connection to our emotions, so it's vital that what we breathe in for stress relief, such as lavender, is 100% natural. So many products out there are made from synthetic ingredients, and consumers are exposing themselves to more stress triggers when they aren't using pure plant aromas. Aveda products create true aromas that can actually positively affect our well-being.
2. They're eco-friendly, cruelty-free, and sustainably sourced.
A: Aveda changed my life long before I started using their products or even worked for the brand. Back in high school, I was writing a research paper about animal testing in the beauty industry and came across a brand, Aveda, that was doing things differently. At the time I was, like most teenagers, going to take on the world by only choosing companies I believed in. I became a compassionate consumer—and at that moment, I was in awe of this brand.
Ayurveda teaches us that we are a part of so much more—the world around us is a representation of what's happening within us. Sustainability is not just an idea or a trend, as Horst has said. It's an absolute necessity. It's just like we've heard since birth—you are what you eat. You are what you buy, create, use, experience.
D: Social responsibility is important to me, both as a consumer and as a professional. I'm not a salesman, but I feel a deep emotional connection to Aveda products and to the Aveda mission. Sharing my love for Aveda makes my job 10 times easier and much more enjoyable.
3. Aveda aromas are mood- (and game-) changing.
D: I'm crazy about the sense of well-being from Aveda aromas. The aroma alone just puts me at ease and makes me feel connected to the larger Aveda world. If I could get the Botanical Repair aroma in a body spray, I'd wear it everywhere!
Aveda aromas are amazing because they are naturally derived and uplifting—without being overbearing. The experience is more discrete, more personal.
A: Stress is the number-one reason for imbalance, and it manifests in so many ways. To me, beauty and wellness complement each other. Limiting common stressful triggers is essential to our well-being, and a simple way to do so is through our senses. 
Aveda's aromas are high-performing, functional botanicals that create results. I love the blend of art and science to create balance and harmony. At the end of the day, it's great if a product smells good or looks attractive but if it doesn't create results, there's no value. 

Alicia Rae, certified yoga teacher, licensed esthetician, and Aveda educator
4. Aveda's integrity holds up throughout the supply chain. 
D: I think many customers might not realize that Aveda is one of the few companies that manufactures its own products. Many professional lines source their products from outside manufacturers. With Aveda, I know that care and attention have been put into every bottle.
A: I often hear guests comment about purchasing Aveda products through third-party sellers like Amazon or Ebay. So many guests don't realize the integrity of Aveda's sourcing, packing, and placement and that they should buy directly from Aveda or Aveda salons.
5. Aveda is part of a greater lifestyle shift.
A: I like to share with guests that purchasing Aveda is creating a lifestyle and investing in your self-care. They will create a routine around their products that will increase their value in themselves. 
Think about how much time you want to spend on your routine and we'll choose the products that will create the best results. You're also investing in a company that gives back to the world. So, in a way, when you use Aveda shampoo you literally are making the world a better place.

Deron Edward poses with one of his favorite product lines, Botanical Repair
We couldn't miss an opportunity to ask for product recommendations! We asked Deron and Alicia about their favorite Aveda products … and their answers may surprise you.
Their personal ride-or-die Aveda products:
For styling: 
D: As a professional, I'm in love with Volumizing Tonic. It has a clean crisp aroma and it holds a style without feeling sticky. It's a secret weapon for current hairstyling trends, especially any kind of curling or waving ironwork.
For skin: 
A: My current favorite product is the Awakening Ritual Dry Brush + Oleation Oil.  I know those are actually two products! But they're like yin and yang … you need both. It is my absolute favorite skin care ritual and I never miss it. Each morning I dry brush my face, massage in the Oleation Oil, and do my face yoga. My skin has never looked better.
Alicia reaches for essentials like the Tulasara Concentrates when performing facial services for her clients
For hair protection: 
D: I think Sun Care Protective Hair Veil is so underrated! It has a little bit of lightweight conditioning and UV filters for reducing color fading in the sun. I have seen this product eliminate a lot of the fading my color guests see between regular visits, even those with stubborn gray coverage!
For hair nourishment: 
D: I think the Nutriplenish Multi-Use Oil is just amazing. You can find a way to incorporate this into your routine regardless of your hair type. It's luxurious and it makes the hair look and feel incredible. Not to mention it's 100% naturally derived and silicone-free! I also put it on my hands during my nightly routine before I use Hand Relief.
For aromatherapy: 
A: You can't go wrong with Aveda Chakra 4 Balancing Mist. It's great for everyone because we all want harmony, love and kindness in our life. So grab a bottle and spray your body, your home, your yoga mat, and wherever you need to feel the love.
How to discover your own go-to Aveda products:
D: I think it's so important to find an Aveda hairdresser and stick with them. The more your hairdresser knows you and your hair, the better equipped they are to recommend the products that fit your lifestyle and deliver the results you need. 
So often we just want "the best product," but everyone's hair is uniquely their own. The best product for you might not be the best product for everyone … so get the advice of an expert!
Ready to use your product knowledge? Start your journey as an Aveda Institute cosmetology student! Contact an Admissions Advisor about the best fit for you here.