Edwin Neil II Full Potential Student Award Winners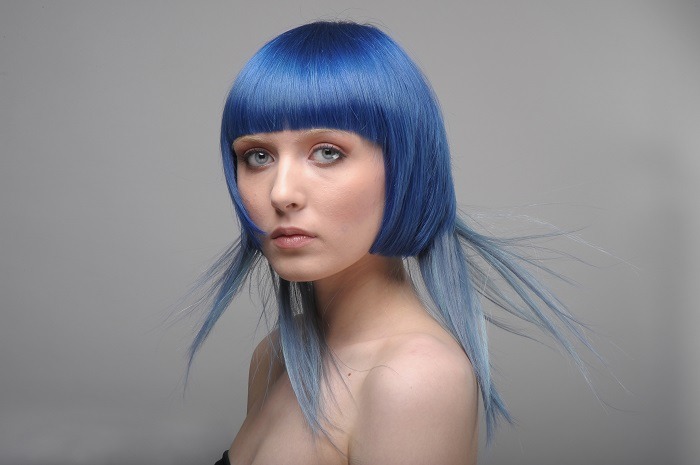 Congratulations to Students Kristen MacGregor, Jo-Ey Lee, and Tamique Nairne from Aveda Institute Toronto for taking this year's top honors!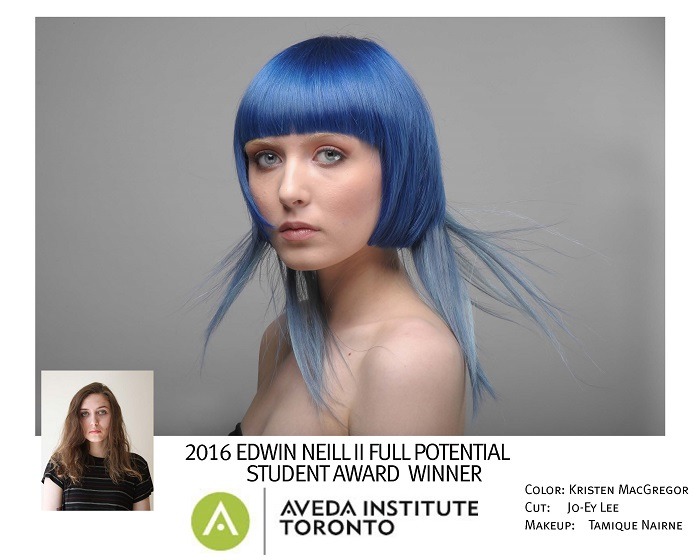 The Edwin Neil II Full Potential Student Award competition was created to memorialize one of the greatest motivators in the Aveda Network. A role model for all – Edwin Neill II not only believed in our mission, he lived it on a daily basis. His greatest memory will be his contribution to the youth of the beauty industry. The Edwin Neill II Full Potential Student Award emphasizes Edwin's belief in team versus individual achievement, which he brought to our network.
Entries are judged by a panel of Aveda Global Artists and Educators in the following categories: Creativity, Artistry, Difficulty, Photographer Composition, and Technical Precision. Students are not allowed to photoshop or electronically alter any images. Each student also completes an Essay Submission.
2nd Place Runner Up is Aveda Institute Covington Students Summer McDaniel (Color), Abby LeDoux(Cut), and Alicia Garafola (Makeup).
3rd Place Runner Up is Aveda Institute Tallahassee Students Lara Mullins (Color), Donna Robinson (Cut), and Keisha Guerra (Makeup).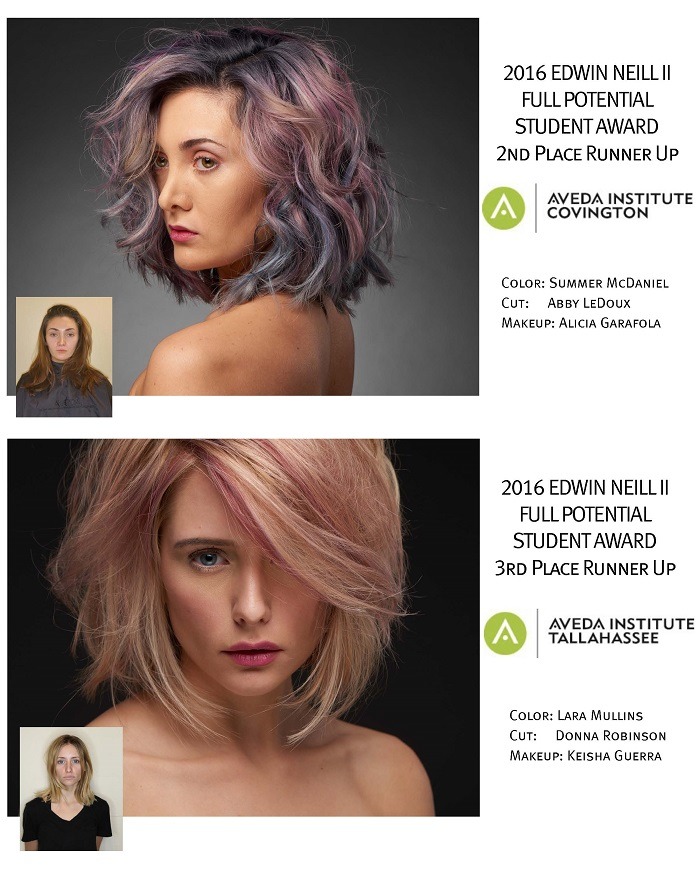 Congratulations to all the Student winners! We'll be sharing out a gallery of all Student submissions soon.