Top 10 Best Cosmetology Schools from BeautyPros.org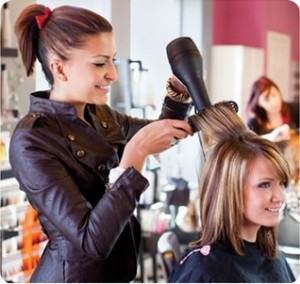 Here is what Beautypros.org recently had to say about the Cosmetology School industry and Aveda Institutes, specifically.
Best Cosmetology Schools Ratings 2016: Top 10 Rated Beauty Colleges in the US
While much of the allure of becoming a cosmetologist comes from being able to have a creative job and to help people look and feel better, pay is important too. With so many degree and college options to choose from, it's difficult to decide which cosmetology school is best for you.
What Makes a Good Cosmetology School Great?
There are several factors to consider before deciding on which program is right for you. The following is a list of things to keep in mind:
Accreditation is a must. Don't waste your time or money on programs that aren't accredited.
Cost of Attendance. Calculate the cost of attendance, and determine whether or not you'll be able to receive financial aid to offset some of your educational expenses.
Location is critical. You'll need to find one that is within a close distance to your residence, or you'll have to consider relocating.
Career Assistance. There are many out there that will provide free employment assistance upon graduation.
Versatility/Variety of Courses. Consider what classes are available to you, and determine whether they meet your educational needs.
Class Sizes. Whether you prefer smaller or larger class sizes, there are programs out there that will provide the amount of attention you will need to prosper.
Best Cosmetology Schools in the World
2. Aveda Institutes
There are 66 Aveda Institutes worldwide that offer courses in Cosmetology, Esthiology/Skin Care, Massage Therapy, Manicuring/Nail Technology, and Spa Therapy, so the possibilities are truly endless. Not only will you receive hands-on real world training from Aveda, you'll be placed in roles from hairstylist to salon owner to interact with real clients to gain valuable, career expanding experience.
What We Love about this Cosmetology Program
Around 7,000 students graduate every year from the Aveda Institutes' Cosmetology Program. We see this as a huge sign of a successful program.